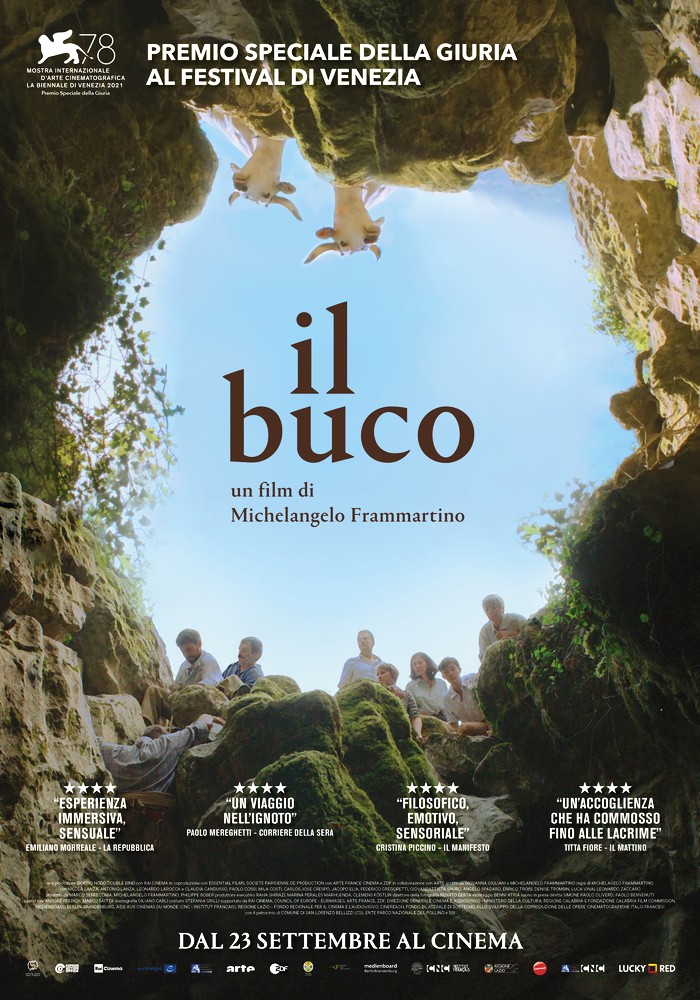 YouTube trailer here
I saw this last night at the Showroom in Sheffield. It's currently showing there at 20:45 every evening this week and I recommend anyone local goes to see it, I imagine it will do the rounds at independent cinemas across the UK as well.
There is no dialogue, only demonstrated recreation. Despite having no words, the film accurately and viscerally displays the narrative of a caving expedition better than pretty much any expedition documentary I've seen. I think the viewer is made to feel more involved by being silently taken along on the journey, rather than simply being told what happens.
I found the film easy to relate to; having been on numerous European expeditions myself - it transported me to the karst landscape, and made me excited for the summer of expeds ahead of me. Despite the Filmmaker not being a caver himself, he's done a fantastic job of capturing all the elements of an expedition, from setting the scene amongst shepherds in the karstic meadows, to the disappointment of finally finding the terminal sump of the cave, and the mundanity of survey write-ups! As a young(er) caver it was fascinating to see just how little has changed in 60 years. Other than technology and practice, the experience of cavers seems to transcend time and language.
A meditative must-see for those who want a peaceful 90-minute break from life.