---
A date for you diaries...

Kendal Mountain Festival
16-19th November 2017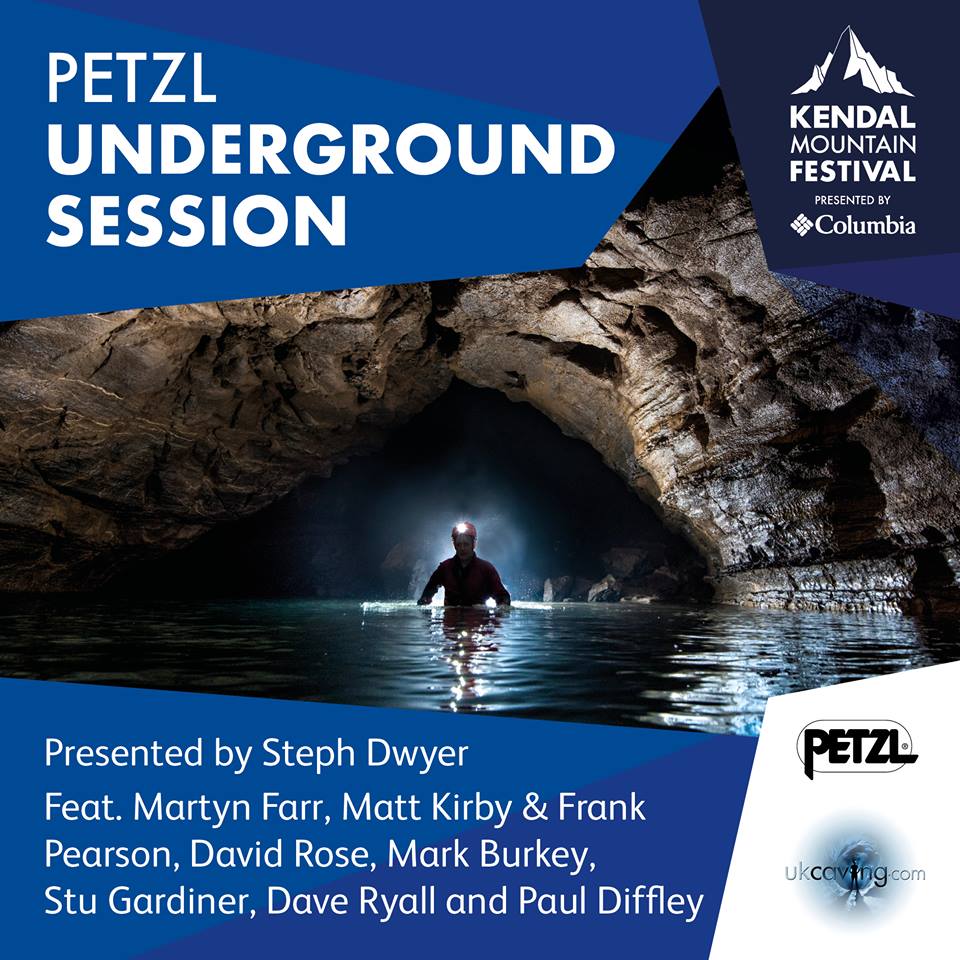 We will be helping to organise the Underground Session this year and there are going to be some major changes. Here's the heads up;
The venue is changing.
This year the Underground Session will be at the Town Hall. The Town Hall is a central venue and brings the underground session closer to the heart of the main event. In previous years the session has been very popular and not everyone has been able to fit in. The new venue doubles the capacity with over 300 seats. We hope it will become a more social event and will definitely have a bar!
The day is changing.
Previously the Underground session was held on the Saturday night. It is moving to the Friday night. As the main festival runs from Thursday to Sunday this has become the busiest night.
This is a great opportunity to showcase our sport to cavers and non-cavers alike. We hope the Underground Session will attract even more non-cavers than usual to learn about all the incredible things that we do. A fantastic programme for the evening has been put together. We hope you'll all come.
Book early as tickets selling well.