Administrator
Staff member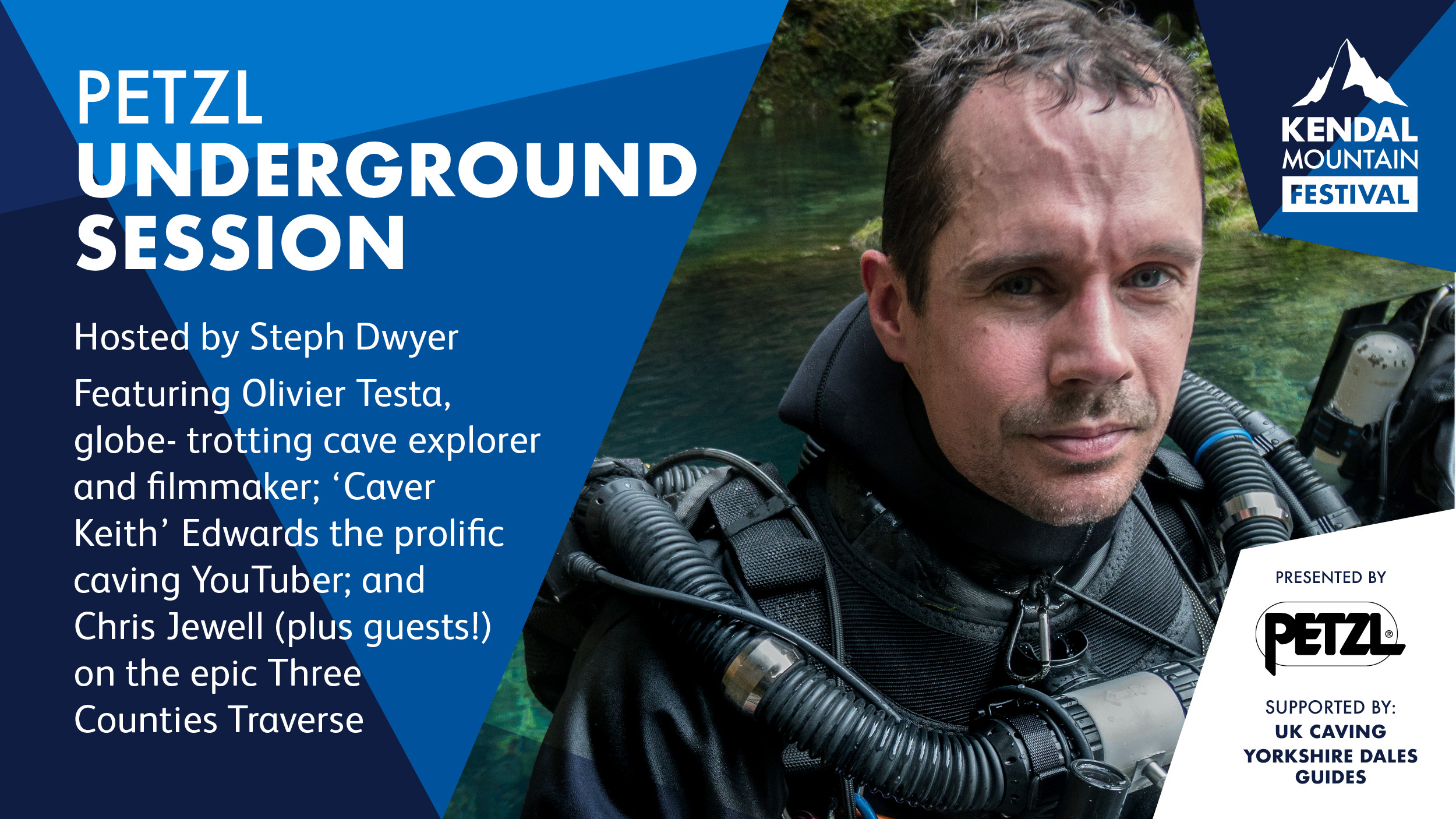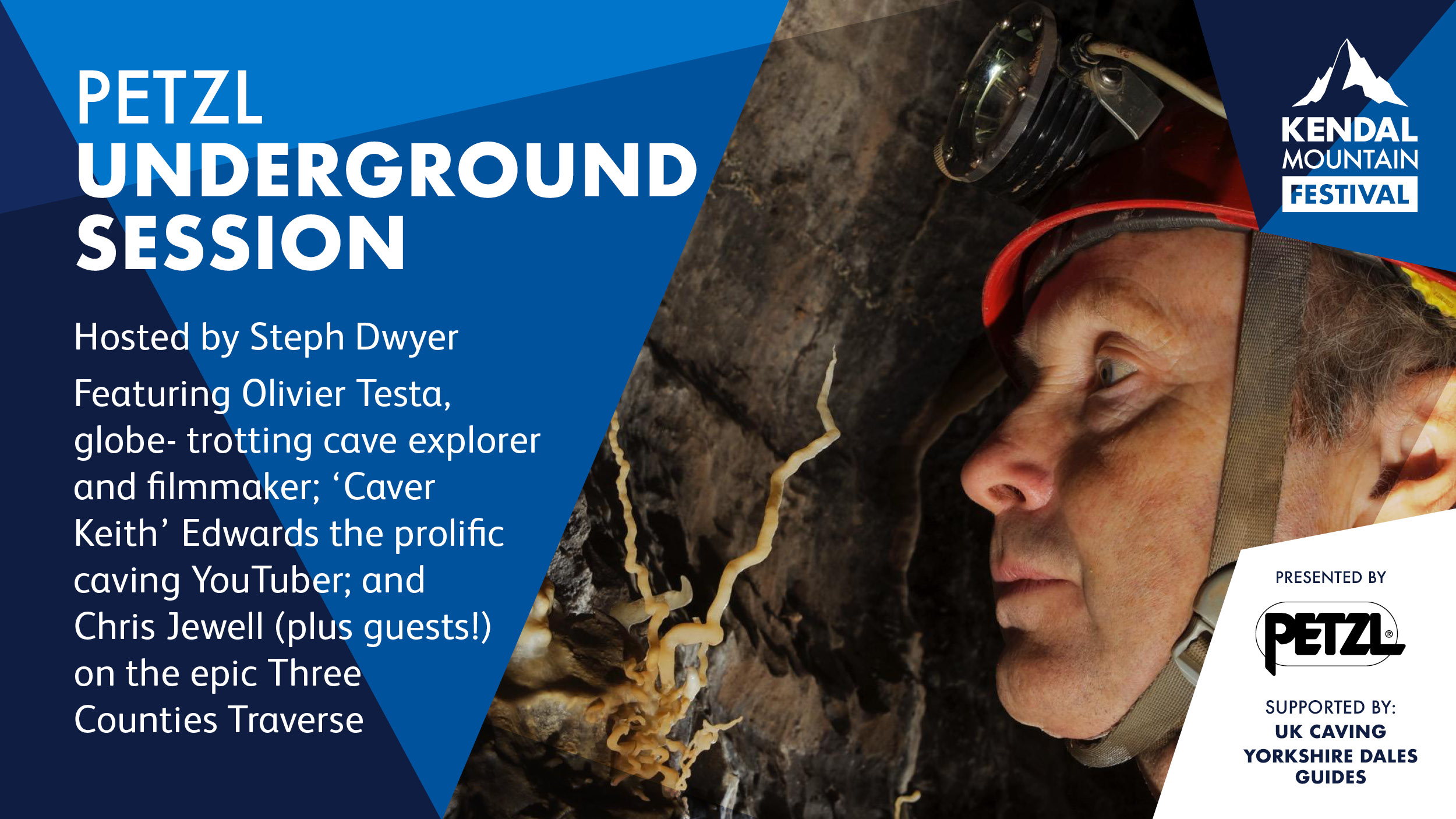 Friday 19th November, 8pm - Kendal Town Hall
'Join us in a different, hidden world!

Passages, waterfalls, streams and lakes, tight squeezes, and huge chambers - caving is true exploration, and the Petzl Underground Session celebrates the latest UK and international caving developments.

Steered by the ever-psyched Steph Dwyer from Yorkshire Dales Guides, we first catch up with Olivier Testa, globe-trotting cave explorer, and filmmaker. Olivier first started caving in the Vercors and Chartreuse region of France but after his work took him to Africa he became obsessed with finding and exploring new caves and is renowned for his discovery of cave-dwelling crocodiles and the Iroungou burial cave in Gabon, unexpected caves in the volcanic Bamboutos mountains in Cameroon, and many discoveries in Haiti. Now a full-time caver, Olivier has led or participated in over 40 caving expeditions across Africa, Asia, Mexico, and the Caribbean.

Is 'Caver Keith' Edwards the public face of caving in Britain? With over 86,000 subscribers to his YouTube channel, there?s a strong case for saying so. The prolific Edwards has been caving for over thirty years, is a member of the mighty Dudley Caving Club, and has been awarded both the Queen?s Golden Jubilee Medal and Diamond Jubilee Medal for services to cave rescue. Keith?s presentation will include many of his video highlights; as he says, ?Remember, we do these caves so you don?t have to...?

Chris Jewell has been well-known amongst the cave-diving community for many years but, like several of his contemporaries, shot to international fame in the wake of the Thai cave rescue in 2018 where he was a key diver as the drama unfolded. Recently, however, all eyes have been on Northern activity as a grand plan to link up the Three Counties cave system in a single traverse has been afoot. The system, which lies under North Yorkshire, Lancashire, and Cumbria, is the culmination of almost 100 years of exploration during which new caves were discovered and routes joined together. After heroic efforts by support crews to get the complex logistics in place, on 26 September Chris and fellow diver, Jason Mallinson succeeded in an epic 18-hour traverse of the entire system including more than a mile underwater through seven sumps. Chris will recount the story with contributions from some of the key characters involved.

Doors will open 30 minutes prior to the session start time, with a bar available for purchasing drinks. This session will run for at least two hours'.
https://tickets.kendalmountainfestival.com/events/19-11-2021-20-00-petzl-underground-session
Tickets selling already, woohoo 
  UKC will be running a competition to win a pair of tickets soon, watch this space!
​