Photo at Horton about 1969.
From left.
Tony Powell, Trevor Frankland ( killed in a car crash ), Liz ?, ??? Cliff Etherden ( seated ), Ted Popham, Gerry Swift, Pete Rose.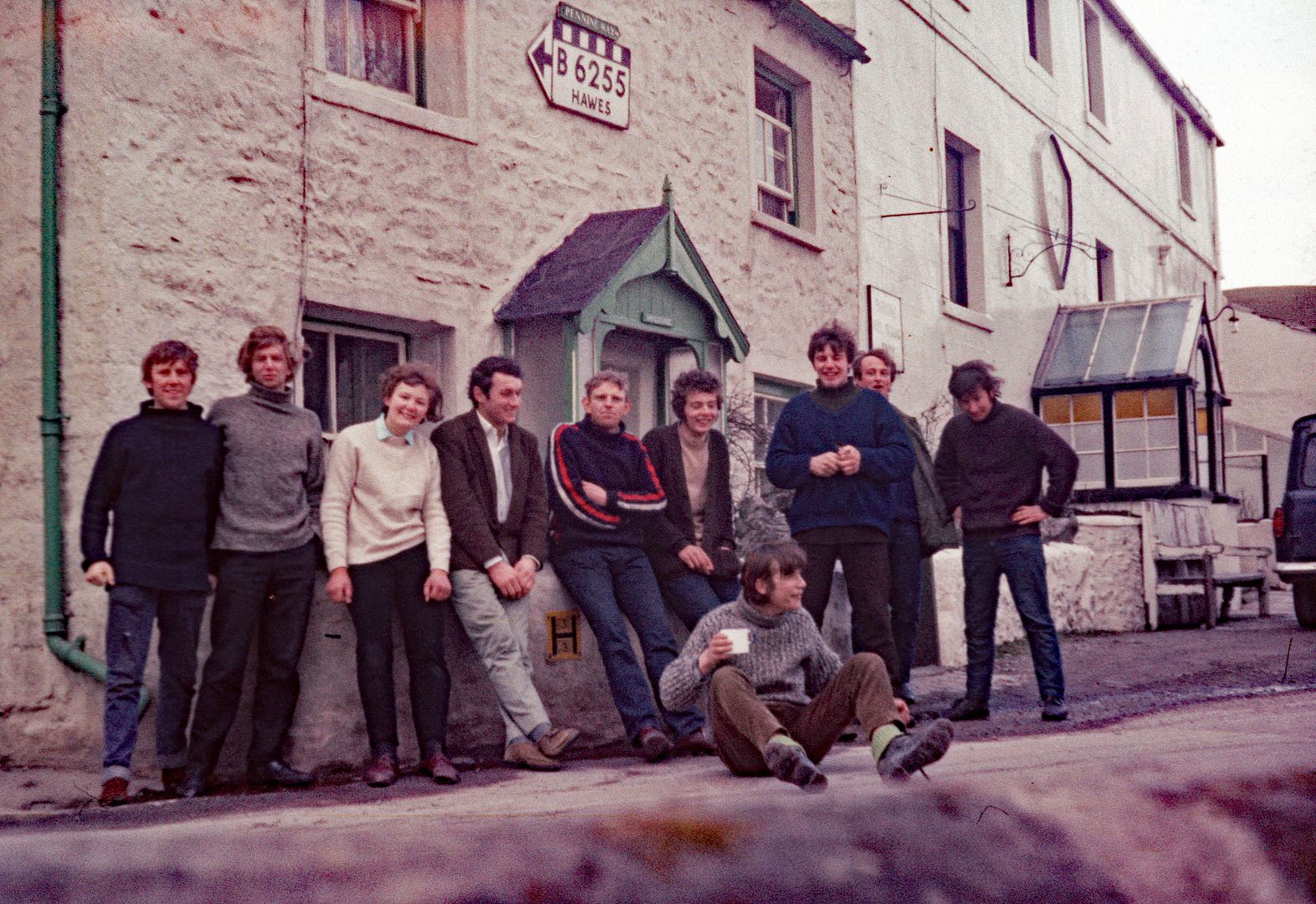 I did a fair bit of caving with Portsmouth Poly in Yorkshire and Derbyshire though I was far too dim to be a student. I still cave regularly with Pete Rose. Ted Popham is a member of Wessex CC and lives abroad. Trevor Frankland was killed an a car crash coming down to Mendip I think. The rest have hopefully lived full lives and are now happily retired.