Does anyone know of a commercially available mount for a right-angled torch that uses the GoPro system? The
only one I've found
that might be suitable is plastic and 3D printed on demand from the US, so might be a bit fragile and costs more to ship than the item costs itself!
I'd also be interested in good DIY versions, but my current DIY approach relies too much on araldite for me to be happy with it: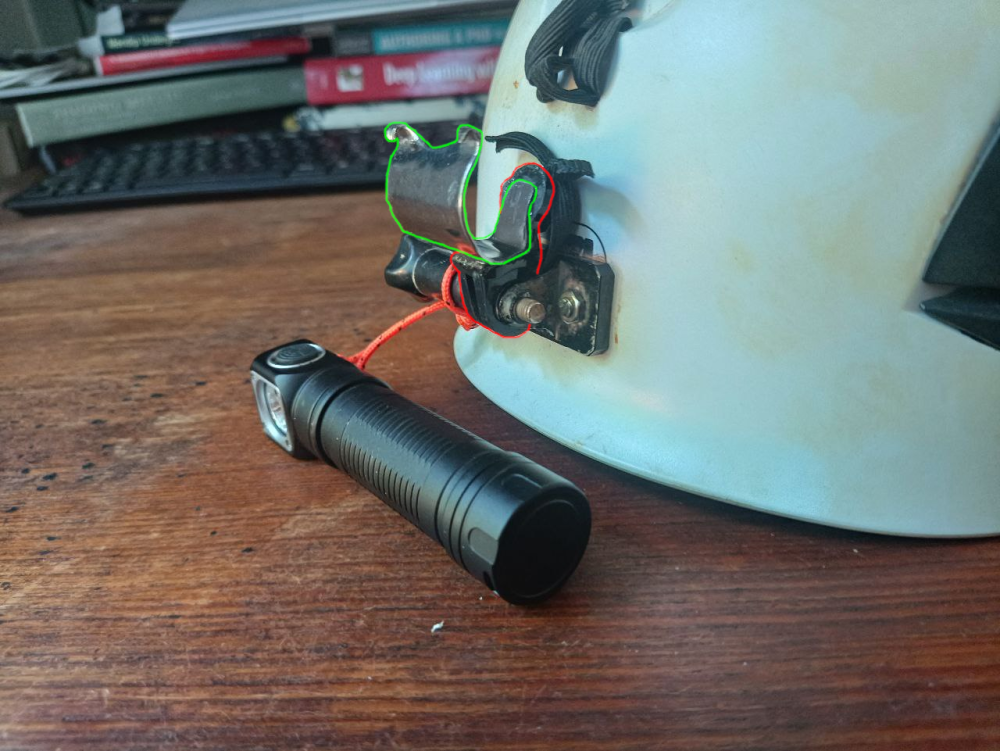 This uses an aluminium picture rail/moulding hook (
green
) that I've cut to size and bent the corners over to capture a firm elastic band. I've glued this to a GoPro 90° extender piece (
red
) that I've cut two of the legs off and heated the third leg to bend it out.
The GoPro style screw mount itself is non-negotiable as it's what I use for my main light (
the elspeleo terra
), so I'd like my backup light to use the same mount.