Administrator
Staff member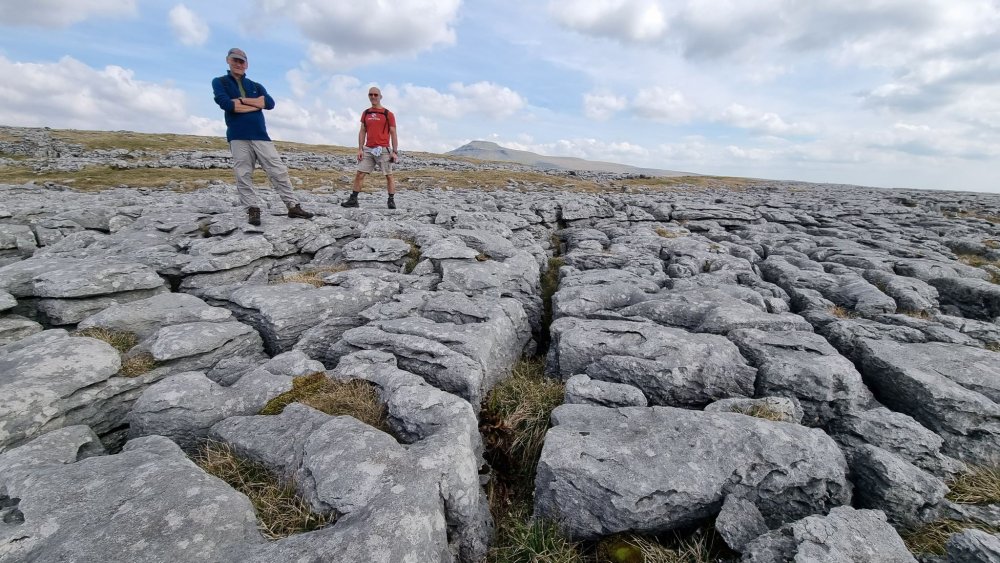 Badlad and Ian - Scales Moor.
I hope you all had a fab Easter - my brother, Ian joined us for a weekend of cycling (him), riding (me), digging (Tim) and walking (all of us).
One walk was up Whernside from Ribblehead (blimey, so many walkers and fell runners!) and back to our house via the ridge (left the masses behind) and Scales Moor. Lovely.
Once off the main Three Peaks path and on the ridge we stopped for a brew and some cheese....and a caver walked past, heading towards Whernside. We had to ask and say hello....turns out he had been down Heron and was walking back to his car at Ribblehead, via Whernside - good effort!
I was telling some friends about this extra effort trip (because for those that don't know Heron, you can park in Kingsdale and be much closer to the cave) and they had come across something similar that weekend too...wish I could remember the details.
So my question is - what caving trips have you done then walked/run/cycled etc back the long way round just for the joy (or getting lost!) of it??