DCA Council Meeting and Associated Events
The next DCA Council Meeting will take place on Saturday 21st May 2022 at the British Caving Library, Glutton Bridge, near Buxton. This will start at 10.00 am. Following the end of the meeting around 12 noon there will be a couple of events occurring locally: SRT Training by the DCA's renowned Training Officer Nigel Atkins, plus a karst walk.
Event 1: An afternoon SRT workshop with Nigel Atkins
Nigel has been at the leading edge of caver training in the UK for over 30 years. As a trainer and assessor to all the BCA schemes, he is able to offer a wealth of experience and advice on all areas of technical caving. As a demonstrator, he is also able to share ideas and experiences of other equipment and caving techniques from around the world.
The workshop will start with an introduction to the variety of equipment on the market and give you sound advice on care and maintenance. There is a danger of rushing out and buying equipment that may not be right for you so he will explain in detail the equipment used giving opportunity to try it all out thus helping you to decide a 'RIG' that suits you. He will also discuss popular techniques and what is regarded as best practice in the coaching scheme taught by caving clubs.
The afternoon session may also look at problem-solving, self-rescue and basic rigging. People who join us for these events usually have their own equipment, and it would be good to bring what you use to get top tips etc. Nige will also have plenty of kit on the day to try.
To book onto this training event, contact Nige direct at:
nigel@pennineorganisation.com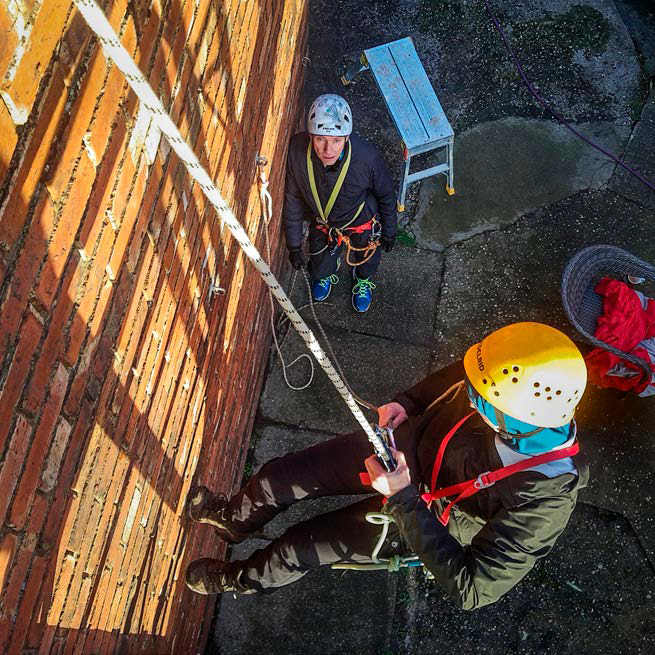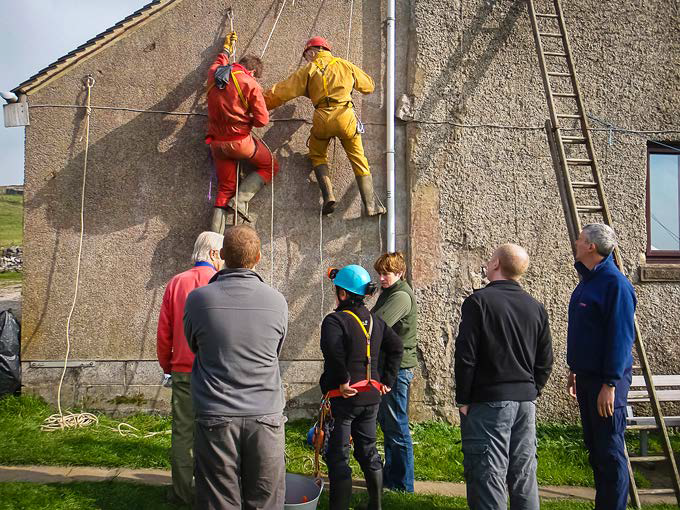 Nige Atkins supervising SRT training. Photo: Unknown. SRT training on the Orpheus Caving Club practice wall. Photo: Nige Atkins.
Event 2: Local Walk in Upper Dove Dale
Come and join some of the other DCA officers on a local walk in the Upper Dove Catchment. This will be a good way to meet the team, discuss anything about caving you're interested in and see this fascinating part of Derbyshire, its geology and its karst. The walk will start at the British Caving Library at Glutton Bridge, and the precise route will depend on the weather and enthusiasm of the participants, but will cover a broad swathe of the local landscape and the main cave sites scattered along the route.
If you would like to join in on the walk, please let us know as soon as possible on the email address below so that an appropriate route and timescales can be planned. Walking boots will be a good idea as some of the terrain may be rugged.
Contact:
secretary@theDCA.org.uk
Meet at: British Caving Library, The Studio, Glutton Bridge, SK17 0EN.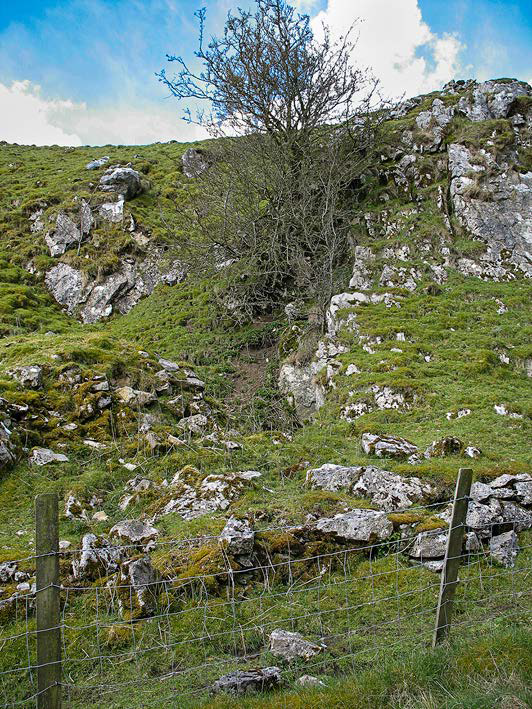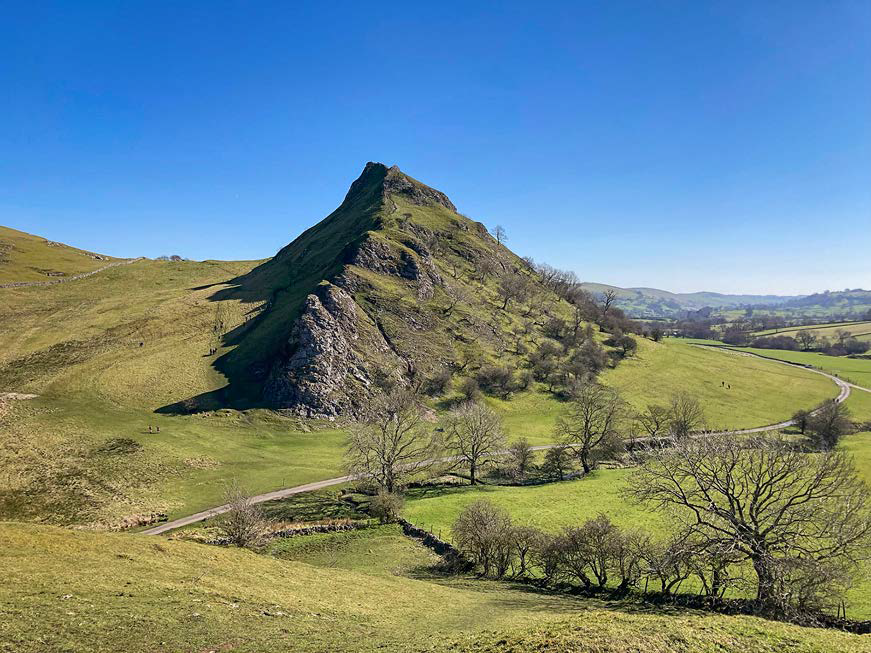 The location of Dowel Dale Side Pot. Photo: Karen Slatcher. Parkhouse Hill, looking from the slopes of Chrome Hill, just to the northwest. Photo: Andy Farrant