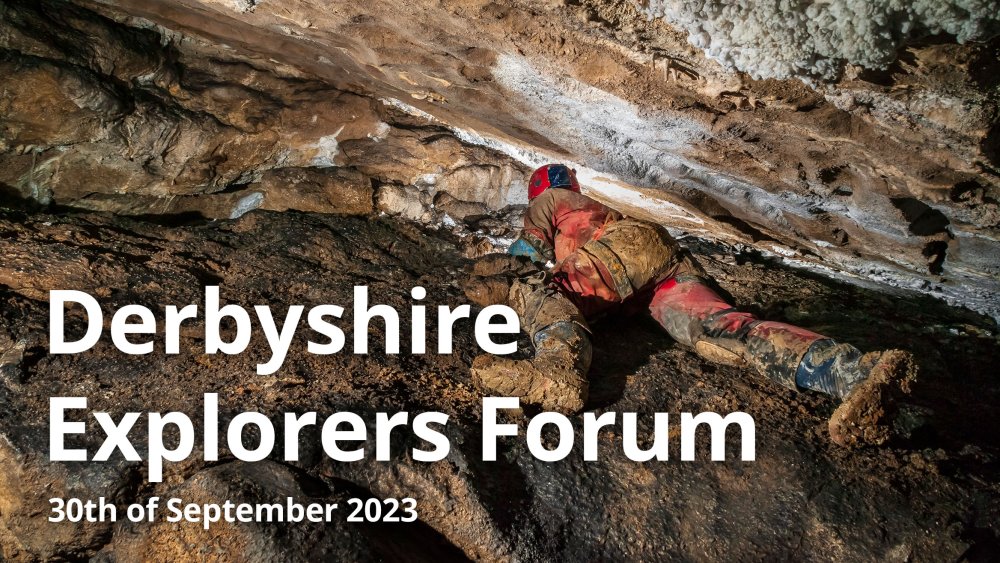 Calling out to all explorers of Derbyshire* Caves and Mines. Come join us for a day of talks where you can hear about all the underground exploits of Derbyshire both current and historical. Are you currently exploring and wondering who's got projects on the adjacent patch? Want to fill in the gaps in your understanding of local sites? Want to laugh at your mates when you realise they are digging in the wrong direction to make that epic connection? Are you a seasoned explorer, or new and super keen to get involved, then we've love you to come join us!
We'll be camped out at Castleton Village Hall for the day, with a range of talks from various speakers. Come socialise, swap notes, chat about skills and techniques, tempt people over to come join you underground. Lets promote Derbyshire and Derbyshire Exploring!
For more information, see
https://derbyshireexplorersforum.co.uk
*and by Derbyshire we also mean, Peak District, Staffordshire, Nottinghamshire, South Yorkshire, Greater Manchester, Cheshire and anywhere else we've forgot.