Administrator
Staff member
Having a clear out. Have used both of these tents many times, however they are now years old. Would I camp in either of them in the Lakes in winter? No.
Might be of use for festival if forecast dry (no leaving behind to go in landfill), kids play tent maybe or if you risk it general camping but please don't blame me if they fall to bits. Both carry bags are knackered so you'll need to use something else and you might need a few more tent pegs.
Currently up in our garden (near Ingleton).
Preference given to anyone who will collect.
Cheers, Pegasus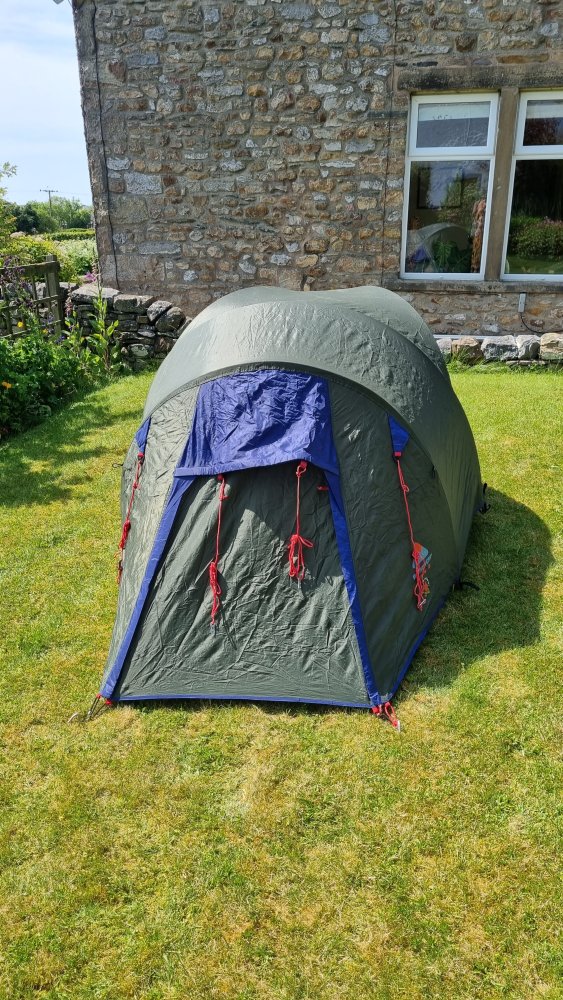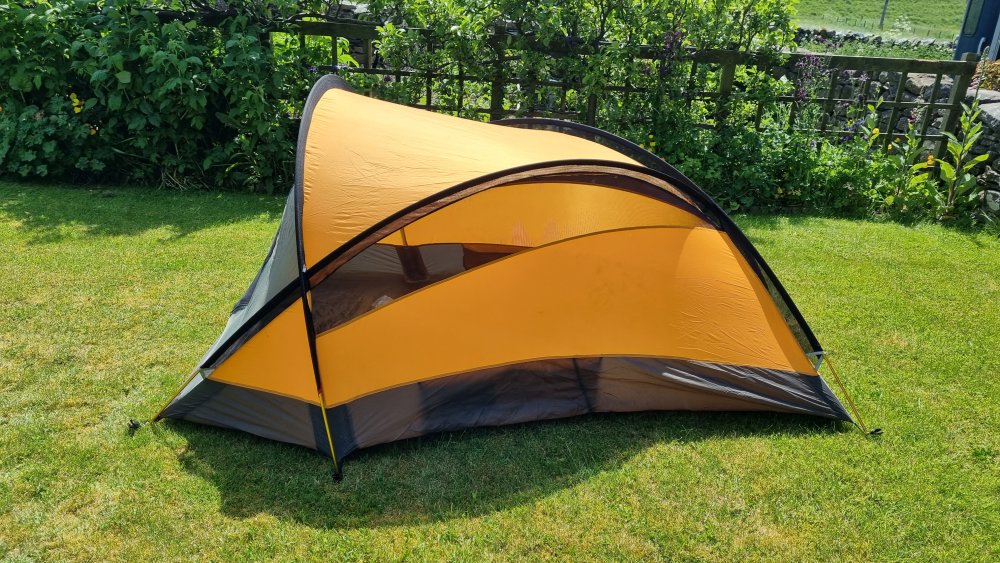 Second tent is a bit bigger