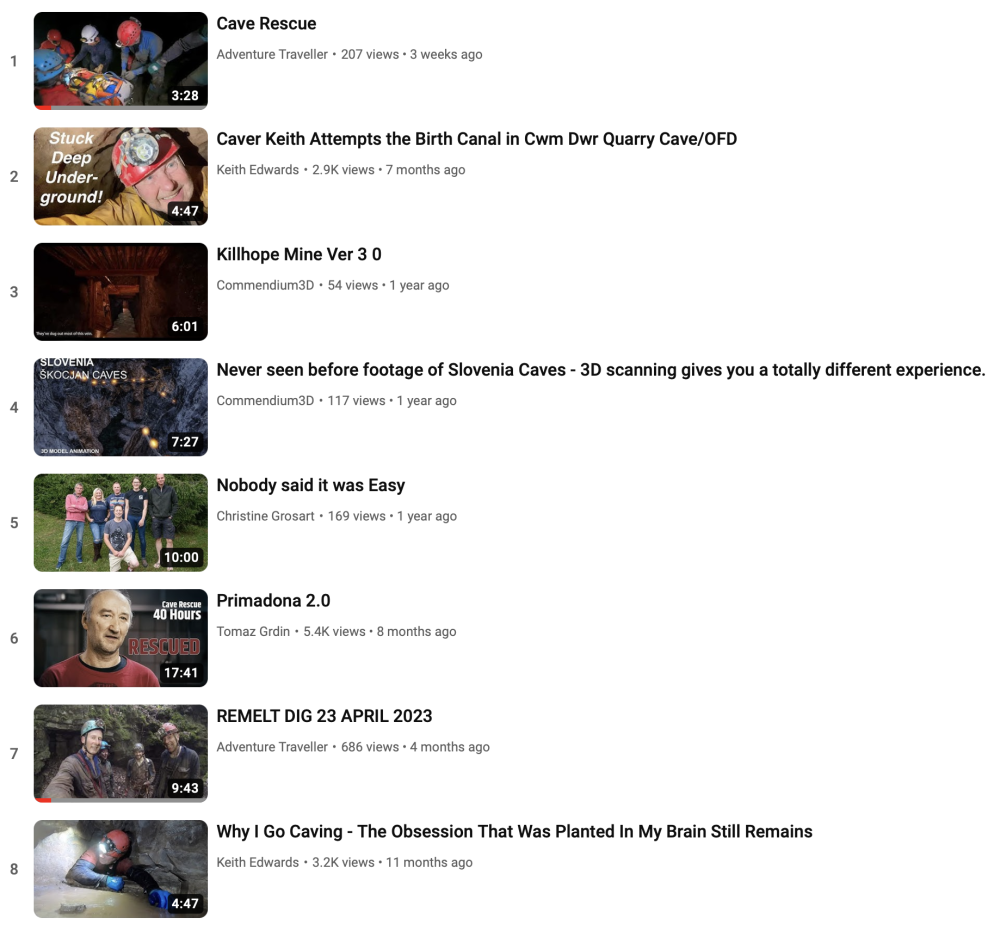 I've created a playlist on the
Hidden Earth Video Archive
YouTube channel (
youtube.com/hiddenearthvideoarchive
) for the videos that were entered in this year's video salon. 9 videos were submitted but we only have permission to link to 8 of them.
No judging took place this year so there was no winner, distinctions or merits.
The videos can be viewed
here
.
If anyone can provide links to any other films that featured in Hidden Earth this year then I can add them to the playlist.