Yea if it connected to others it would certainly need massive amounts of vibrators to get into all the pockets , main issue I think they would face would be not being able to go inside ! In the ideal world you would enter and build walls and do it in sections and then sort of shim pack the very top like you do when under pinning.
Even with a lot of plasticiser and vibration, you may find that some chambers the roof is higher than the bottom of the entrance shaft, so you might leave unfilled pockets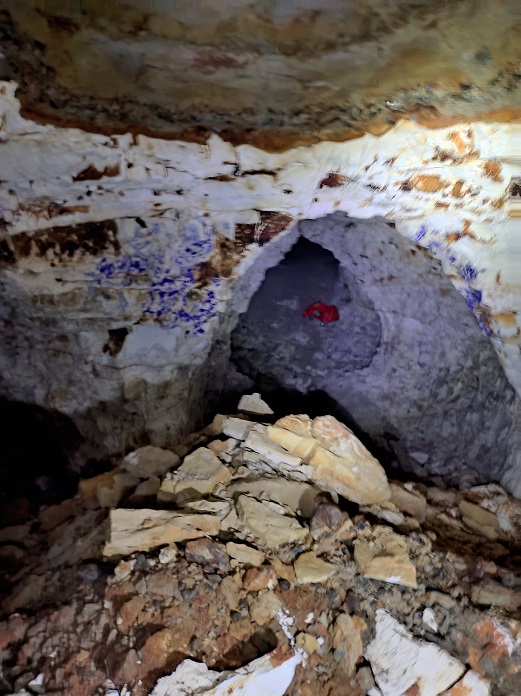 This pic shows a smaller chamber with its roof a fair bit above the highest point of the entrance shaft connection which is about 2 foot above the camera lens and for perspective about the same height as the top of the arch in the background.
Also it illustrates how
unstable these things are. Yes that big mound of rubble in foreground used to be the roof. I wasn't feeling all warm and happy taking that pic! Don't sneeze too hard