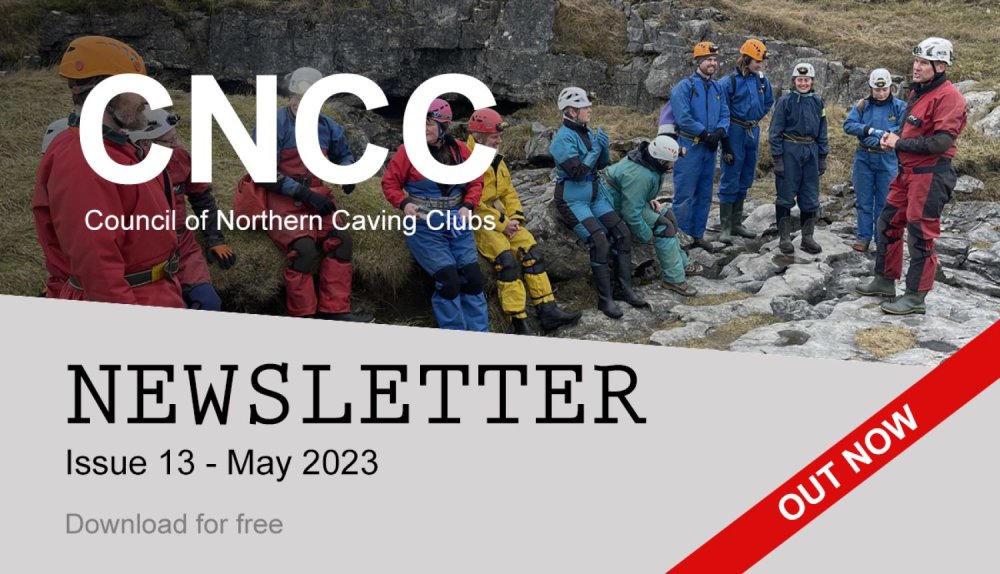 Newsletter #13, May 2023 is out now​
We're delighted to publish our longest newsletter to date, coming in a 12 pages full of news on northern cave access, conservation, training, anchoring and more:
New Mongo Gill Hole access details
Summary of access to the caves around High Birkwith
Updates from the 2023 CNCC AGM
Entrance repairs and warnings at several caves
Tree work at Barbon Pot, Death's Head Hole and Bull Pot of the Witches
Installation of new anchors and planting of trees at Death's Head Hole
Successful new-to-caving and new-to-SRT training workshops
Rigging topo and route description updates
And much more
Download it from our
publications page
.
We know that in these days of social media (including of course, UKCaving) and
our own mailing list
, you may have seen many of these stories already on a more as-they-happened basis. However, we love putting together our full newsletters, as they demonstrate both the diversity and frequency of our work in one place… you could call it a compilation! This newsletter covers everything since last October.
Thank you to everyone who has been involved in the various projects. Without your volunteering, there'd be nothing to report!
Paper copies will be going out to all caving huts and a few other locations over the coming week or so.