Here are the details of this year's Wessex Challenge! The theme is The Crystal Maze - expect perplexing puzzles, feats of strength and a geodesic dome. The event will be hosted at the Belfry, please arrive by 16.00 to partake.
We will be having the BEC annual BBQ after this event, if you would like to partake in food please let me know via Facebook, the website contact in the poster, or via
caving@bec-cave.org.uk
. All are welcome to both the challenge itself and the BBQ afterwards, we will also have a bar running. Meat products will be from the Priddy Farm Shop, and vegan options will be of equally high quality. Please get your food requests in by 12.00pm Monday 27th of June.
Looking forward to seeing you there!
Many thanks,
Laura (BEC Caving Secretary)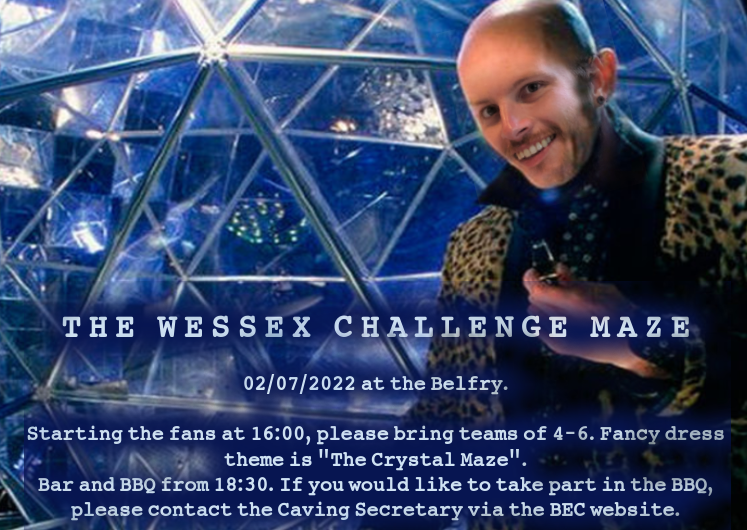 Last edited by a moderator: