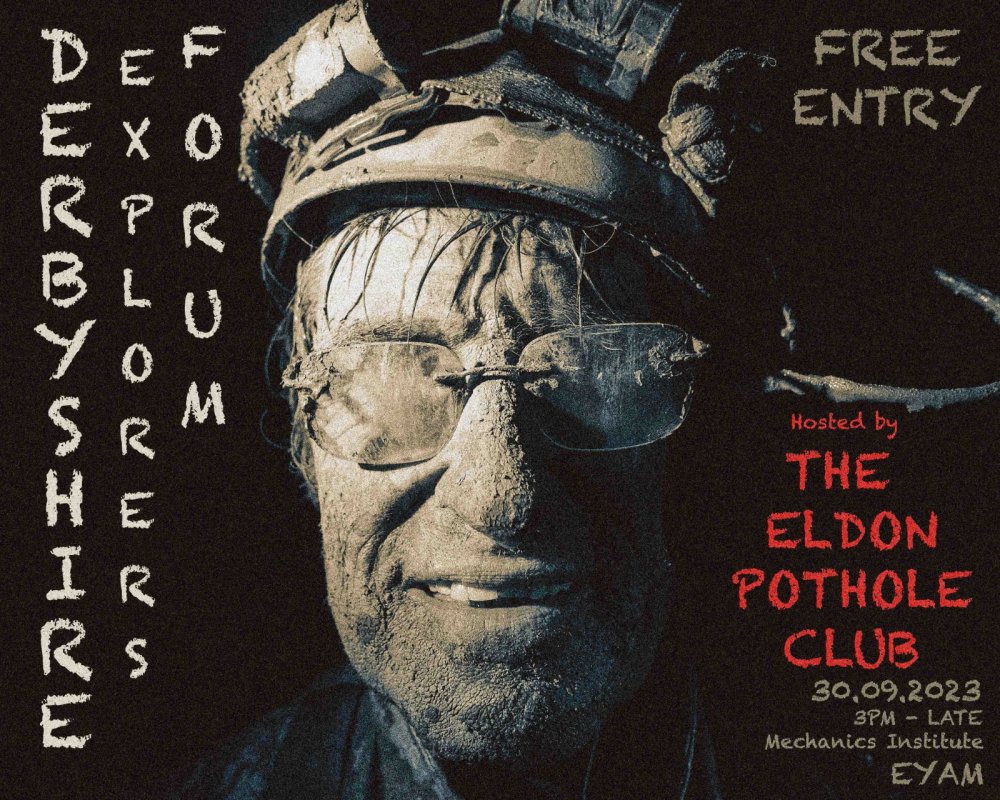 I'm happy to announce that the Derbyshire Explorers Forum is back on!
​
The event is now being held at the Mechanics Institute in the centre of Eyam (opposite the church), still on Saturday 30th September, with doors opening at 15:00. Best bit is that there is a bar on site.
Entry is free and there will be evening meal also. More details to follow...
No entry tickets needed, but please feel free to check into the Facebook event where we will also post further updates:
https://www.facebook.com/events/826163139007944/
We are grateful to have a fantastic [still growing] line-up of presenters, covering a mixture of Derbyshire digging, diving, science, rescues and conservation. This currently includes:
Alex Ried
Jack Dewison
Phil Wolstenholme
Mark Noble
John Gunn
Rob Middleton
Allan Berry
Martin Wright
Rob Eavis
Luke Cafferty
Jon Pemberton
Kev Drakley
Jess Eades
Luke Brock
More details about their presentations will follow soon. If anyone else is keen to present please get in touch with me asap.
The intention is for the talks to be quick overviews, allowing plenty of time for discussions and general banter.
Did i mention there's a bar?