Administrator
Staff member
From the Apostles the tall rift passage carried on turning left and right over fallen blocks and muddy sediment.  Formations abounded, mostly higher up but also dangling from undercuts where the stream zig zigged from left to right too. There was an intricate flow across the floor where I had turned around to fetch my camera.  This was at a point where the tall rift ended on a corner and a lower wider passage continued over sticky mud and more fallen blocks.  Ahead I could hear the sounds of excitement from Geoff, Mick and Duncan.  A slither and almost a squeeze over a block revealed the reason.  A grotto appeared to the right, full of long white straws and pristine flows.  I immediately thought of the China Shop in Boreham, somewhere I had only seen in photographs, but knew instantly that this was another very special place. 
The stream flowed in a shallow trench in the floor and keeping to that kept away from most of the formations but a human sized hole had to be made to progress.  No one to this date has been in the grotto to see what happens at the rear ? we hope nobody ever does.
Frank and Nick caught up and I said to Frank, ?what do you make of this then??.  Normally very talkative, Frank replied that he was speechless and so Speechless Grotto it became.
Straws, flows and white stal continued a few tens of metres before the passage widened out into a junction or chamber.  To the right was quite a size but soon ended in a formidable upwards choke.  To the left the stream could be followed among boulders and a solid lefthand wall for a few metres.  Above and behind a cloud of metre long straws a higher route ended at a wedding cake formation.  Several inlet streams entered from above but there was no way on ? for now.
Here are a few shots taken with my phone on the day of the breakthrough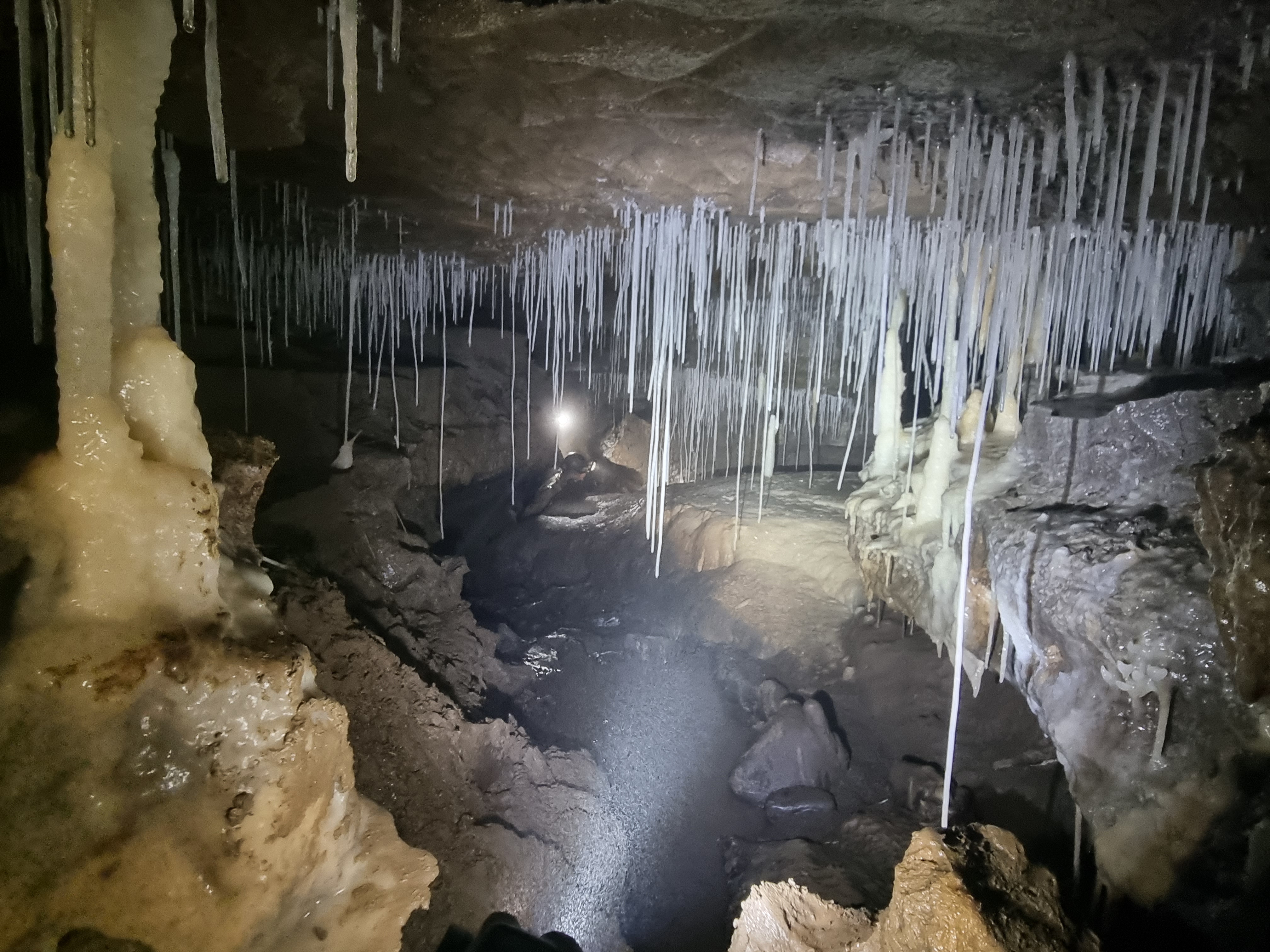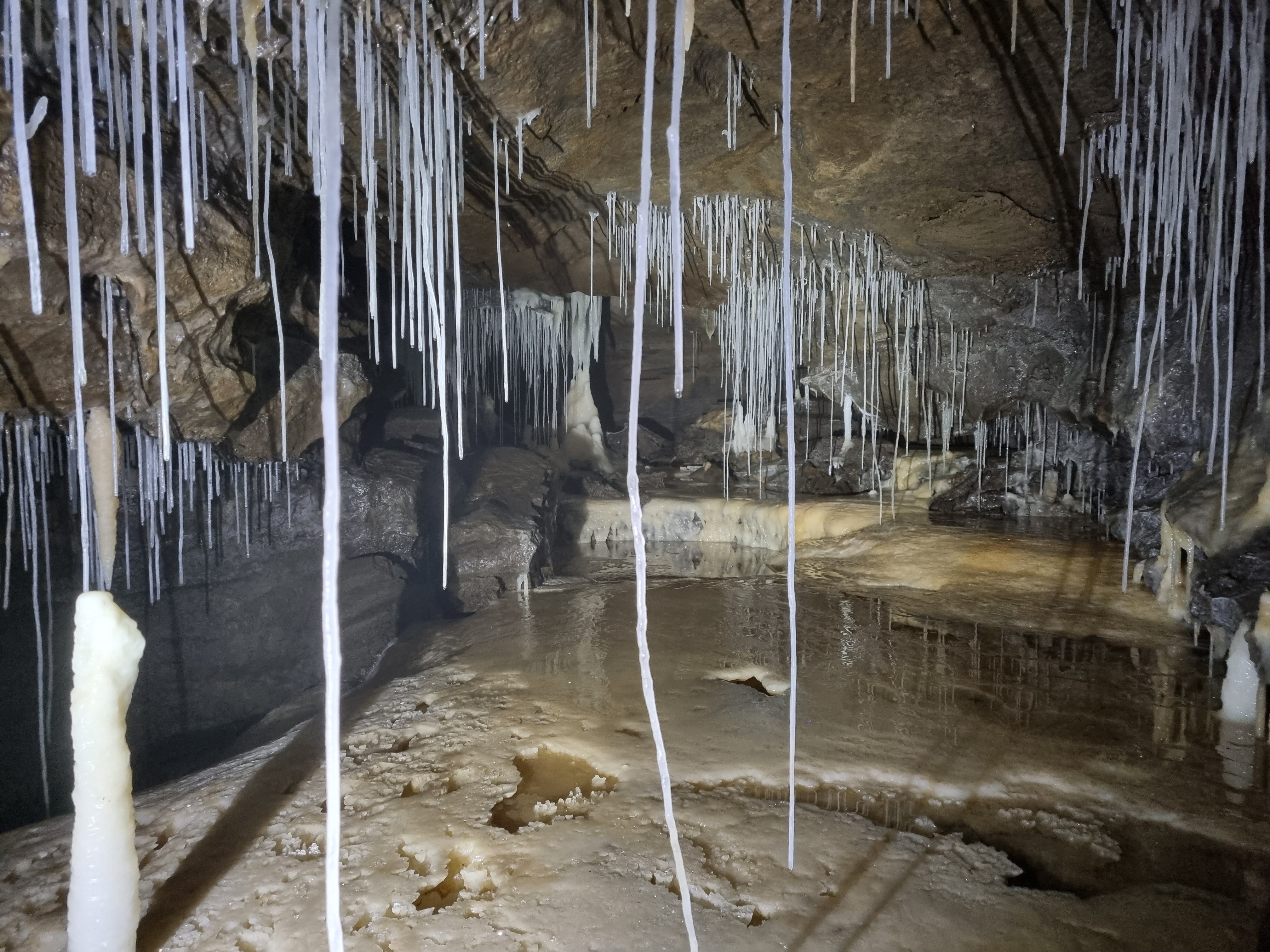 The end chamber (Ironmongers Choke)
Taped soon after discovery