Administrator
Staff member
Part 5
Mayday had become a very pleasant little SRT trip and we were soon back with another rope so that we could all reach the end. On the way in I got off the main pitch at the large ledge (as shown in the film above) and rigged a short traverse rope to make it safe. A hole in the large calcite flow showed a false floor but it only led to a boulder choked shaft to who knows where.
On the big ledge with the false floor visible beneath the tea drinkers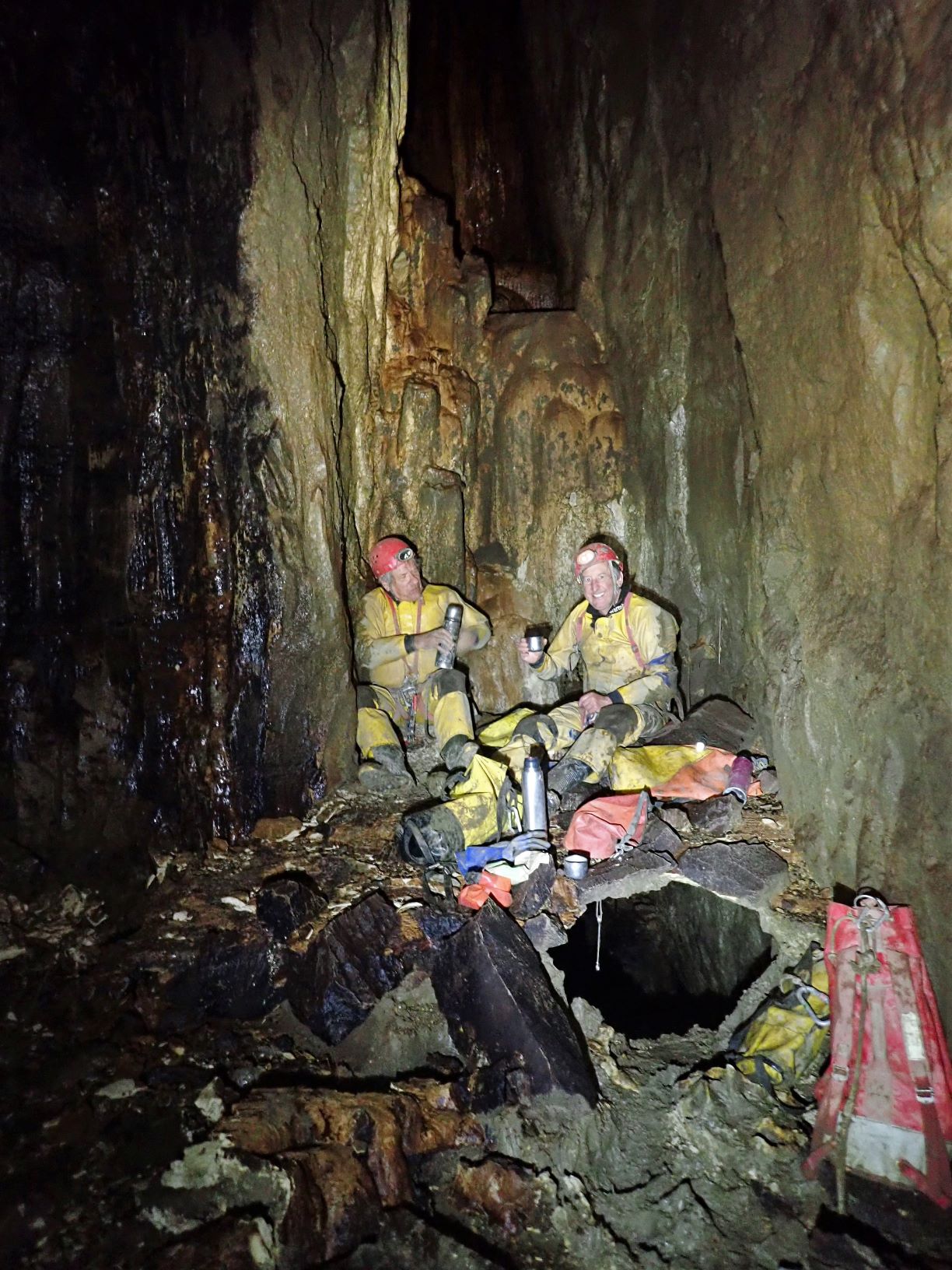 I continued down to join the others who had over-taken me. At the bottom of the main pitch gully was a flat boulder floor. Here, at head height, the famous Porcelainious Band was evident, presumably the same one that you can see in Gaping Gill main chamber. A later survey would put this almost exactly 100m below the surface.
The P Band 100m down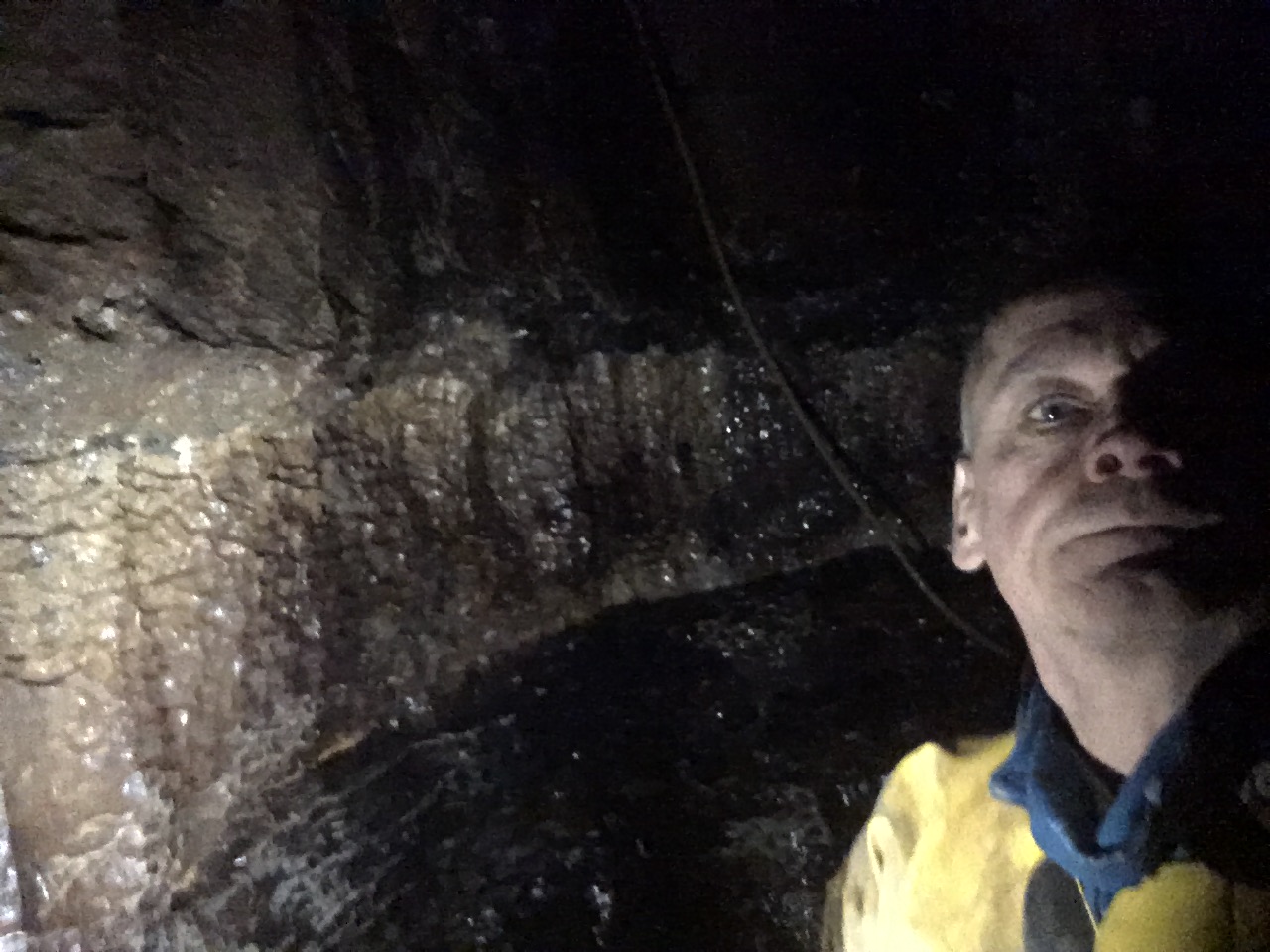 The muddy slope down to the final choke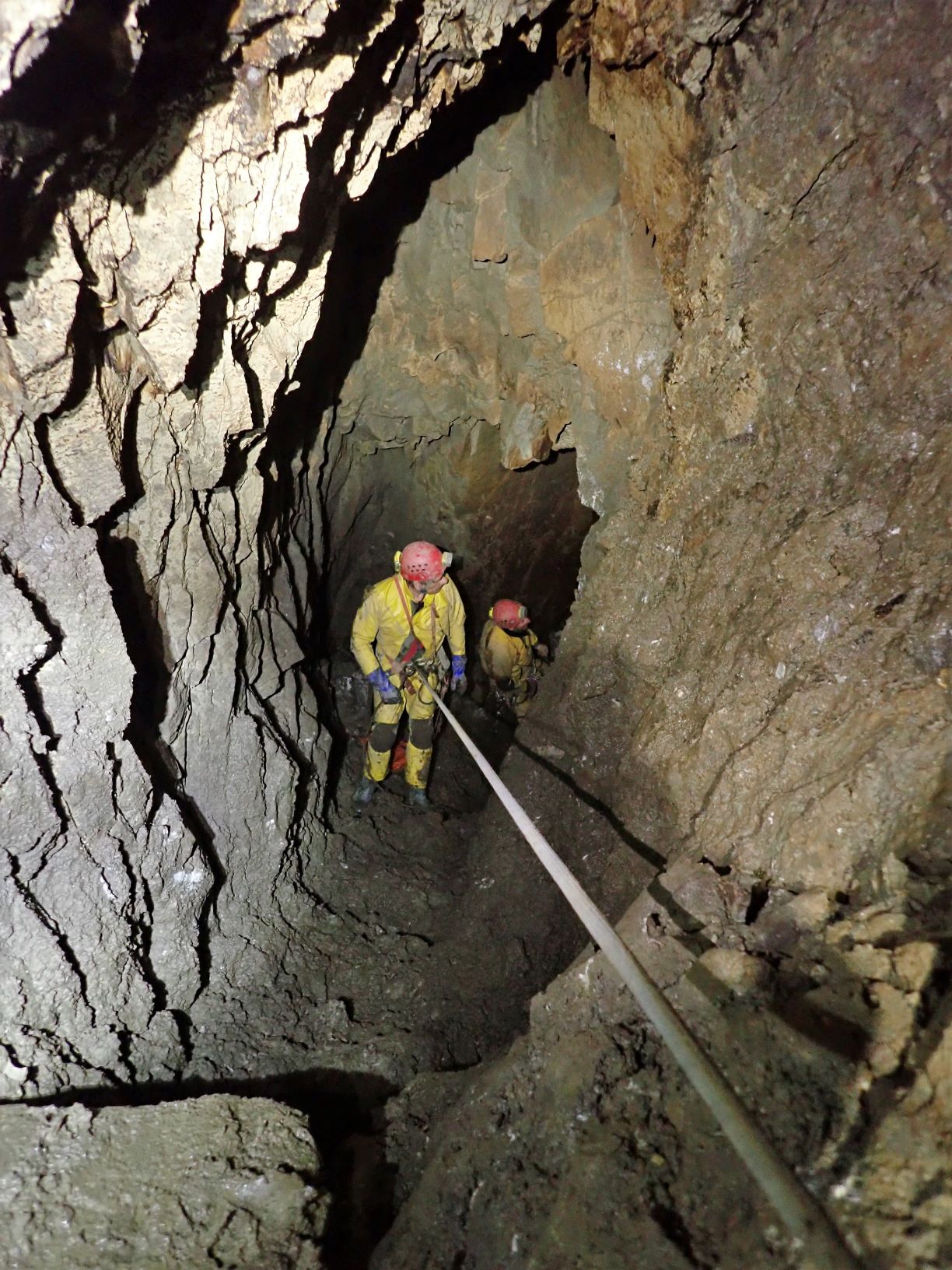 From the boulder floor a steep muddy slope dropped to the final choke beneath an inlet aven. A dig here didn?t look too promising apparently, but the team were excited about a possibility beneath the boulder floor above. Geoff was dropping rocks down a small hole and they seemed to fall quite a way as the next video shows.
A dig was started but there was a lot of mud and rock to remove. We would have to shift as much as possible and throw it down the muddy slope to avoid blocking any potential way on below. By the end of the day all the small stuff was dug away to reveal a number of huge great henrys perched over another shaft.
We returned with capping gear so that we could break up as many of the rocks as we could without the bits falling down the shaft. We rigged a traverse line to clip into and I did have a quick peek down below to assess the remaining rocks. There was going to be nothing for it but to let the last one rip. I asked Mick to wait until I gave the go ahead so that I could get my phone out to film it. His impatience is legendary and demonstrated by the fact that I only just caught it. What a moment it is though?? FFS
Good photos credit to Frank - crappy photo and vid me
Last edited: