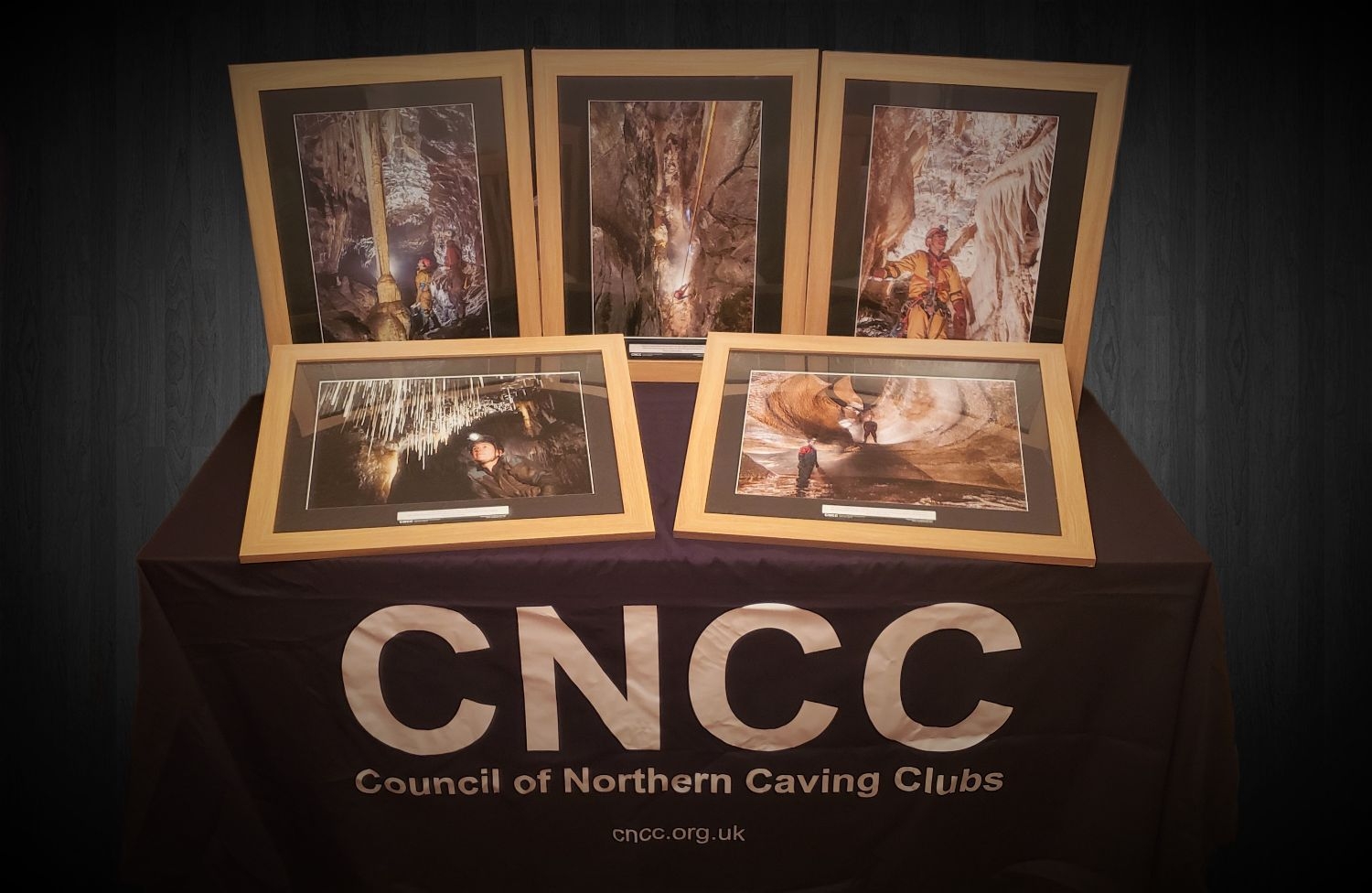 The CNCC is pleased to present a collection of mounted and framed A3 photos.
These photos, taken by Mark Burkey, Gary Douthwaite and Clive Westlake, depict some inspiring scenes in northern caving, including:
> Alum Pot (from Dollytubs)
> Alum Pot (from above)
> Duke Street, Ireby Fell
> Straws in Mistral Hole
> Lancaster Hole Main Drain
> Christmas Pot formations
> Rowten Pot upper pitches
> Stream Passage in Gaping Gill
> Calf Holes entrance
> Notts II formations
We have two framed photos of each of these locations.
These photos have been chosen for their eye-catching scenes that draw the viewer in for a closer look. They depict a variety of caving scenarios, from the verticality of our potholes, large passages, excellent formations, and of course the people exploring these places.
These are intended for distribution, free of charge, to venues across our caving region, including visitor centres, hospitality, and other attractions; anywhere where they will be given a prominent location that many passing people will be able to see them. The aim is to promote caving as one of the excellent activities available in our region, and to inspire interest in some of our most misunderstood natural environments.
Each photo has a small caption to identify the location, the photographer, the CNCC web address and of course www.newtocaving.com for anyone looking to get involved.
We are looking for volunteers to help identify suitable locations, obtain agreement from venue proprietors and, if possible, deliver a photo. Naturally, these need to be locations where you feel they will have a strong impact with as many people as possible. If you can assist, please contact our PR/Communications Officer (pr@cncc.org.uk).
These photos are focussed on the Three Peaks/Three Counties area, although they could have relevance across the Dales. However, if you have a venue in mind outside of this area and you feel a more local photo (e.g., of a nearby cave) might better fit the bill, please get in touch.
Thank you to our three photographers, and additionally to Mark Burkey for printing and mounting these to such high quality at his own expense.