Administrator
Staff member
WIN A TRIPOD OR A QUADPOD!!
The lovely people at SpanSet have been Spring cleaning and found these sales samples that have now been superceded: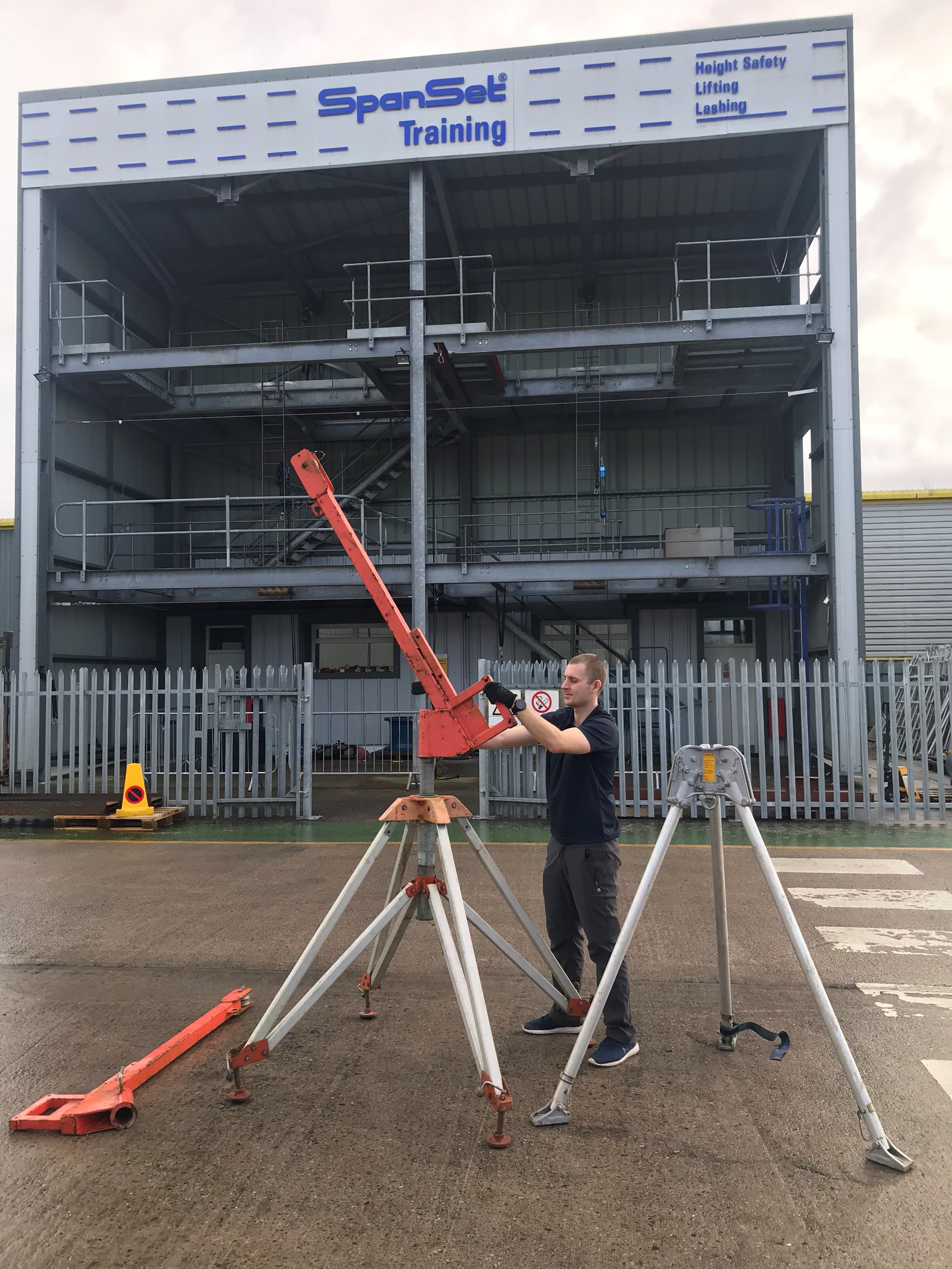 Just because something has been updated does not mean the old version has no use and so Pete Ward, caver and SpanSet MD thought upcycling might be better than scrapping.

He also knew who might be interested in them so has kindly donated them as prizes 


The pods were originally designed for personnel use with fall arrest products, so if used for bucket hauling etc, then the safety margins will be very significant.

They are scruffy, but perfectly functional - The connection between the Quadpod and davit could do with a little 'fettling' to make it easier to install / remove.

They just need a nice project and a team keen to make use of them ? Ideal for surface digs or maybe a mine shaft or a longer term project to take the pressure off your back! 

The tripod can be placed centrally over a hole providing an overhead pulley anchorage for a hauling system.
The Quadpod can be used similarly, but stands next to the hole with the davit extending out over the hole. The davit can be swung to the side once the bucket is hauled up for emptying.

There are two davit arms both of which fit onto the quadpod  - one with a longer reach than the other.

Well something like that, I'm no engineer 
.

Pete will provide tech info and advice on looking after them plus has kindly offered to ship them, though if cavers could collect that would be marvellous.

Thank you SpanSet!! 



https://www.spanset.com/uk-en/section/current

SpanSet design and manufacture a wide range of Height Safety and Lifting equipment, so are always keen on innovation.  Therefore to enter, post a photo of your 'digging innovations' - any equipment from a trowel to a JCB that you've used in the quest to find passages measureless.  A brief tale/description would be great too.

Or alternatively, simply tell us why you'd like either the tripod or quadpod for your dig!

3 entries per person.  Closing date 10pm 7th March.  Winner to be chosen by Pete Ward.

Good luck!



​