This year's trip to Ario in the Picos de Europa heads off next weekend. In a (welcome?!) change this year, there are no diving objectives. Instead the main plans are:
- Tie up upstream exploration in C4 (finishing multiple bolt climbs started in 2017)
- Continue downwards exploration in 27/9, potentially dropping into what was a very remote upstream area of 2/7, facilitating further upstream exploration
- Resurvey the original route down 53/5, for which survey data has unfortunately been lost
- Survey the 2022 extension of 53/5 and continue exploration to who-knows-where following the monster draught
- Possibly resurvey Tras la Jayada, a cave above 2/7 comprising a 300 m deep shaft explored by Spanish explorers that we sadly don't have any survey data for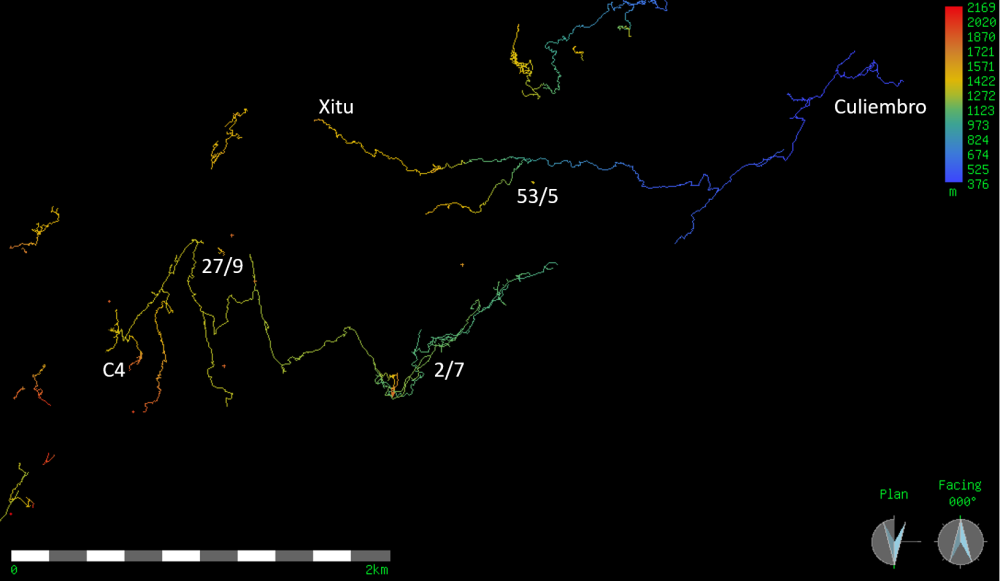 We had a packing day last weekend at the Yorkshire Dales Guides barn (many thanks, as ever, for storing the kit), and bags packed ready to go up the hill and distributed to be taken out.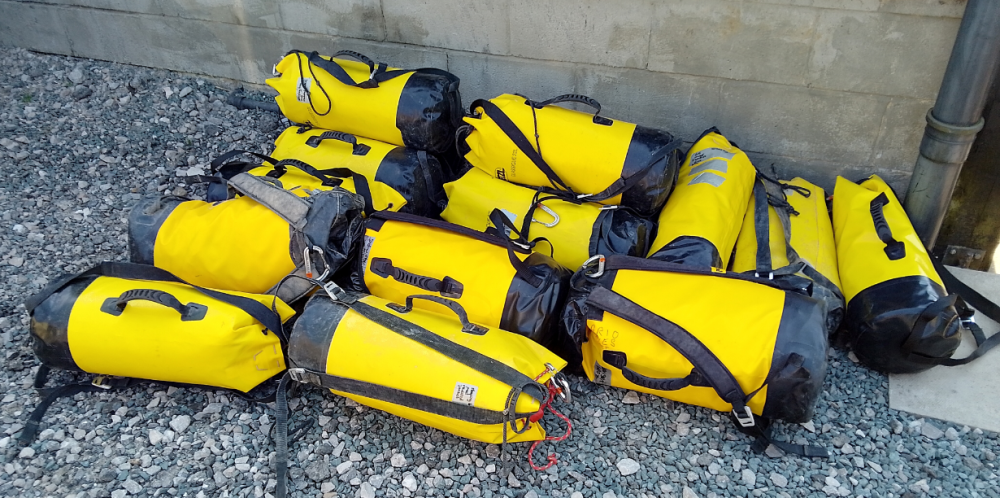 Hopefully we'll be able to post updates here during the trip.