Dezela Zlatoroga or Land of the Zlatorog is the name of this years expedition after the legendary golden horned chamois.
Pre expo is leaving in a couple of days to set up the tarps and pray for rain and the minibus will leave London full of kit and people on the 1st of July so last minute purchases and panic packing are in full swing.
Imperial College C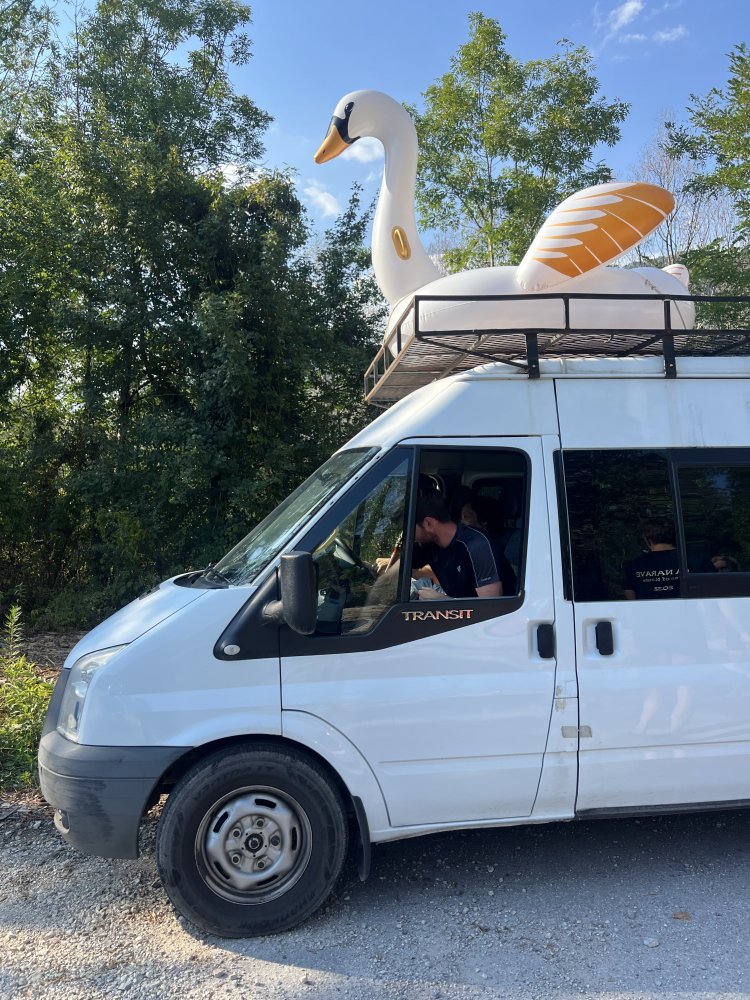 aving Club has been exploring System Migovec in the Julian Alps since 1994 in collaboration with the local caving club the JSPDT. We make the 24 hour trek across Europe in a heavily laden minibus (which has just successfully hobbled through its MOT) and spend 5 weeks living on top of and inside a mountain.
We returned to Slovenia last year after our covid break of two years and were able to introduce new members to the joys of expeditionary caving. We are still feeling the effect of the two year break from caving as the club has had a large and enthusiastic cohort of freshers this year with a lack of leaders in the years above them. Last year the main focus was on two leads in the Primadonna branch of the system and we surveyed around 1.5km of new passage. These leads were deep in the system so we had a camp set up in Hallelujah and ran two night pushing trips. During lockdown a cave entrance was found on the neighbouring mountain which has become one of our promising leads. It's called Planje and it's about a 2 hour hike from the Bivi. Last year we pushed and surveyed to -160m deep in Planje and it is looking like a very promising cave.
This year we hope to continue pushing in the Hallelujah branch in Prima, setting up a camp in the same location as last year. As this year is a Slovice heavy expedition the plan is to run less frequent pushing trips so there are always enough leaders on the surface. This will mean that we can focus on surface bashing and shallower leads which we haven't done as a club for quite a few years as there have been clear promising leads deep in the system. There will also be a focus on relearning old routes which will involve resurveying and rebolting and will be a good way to teach those skills to people who are new to the expedition when there are less frequent deep pushing trips. There are also hopes of some bolt climbs in Coincidence and mudaholic. Finally we are planning to return to Planje. Since it's a 2ish hour hike from the Bivi, which is our main base, we will consider setting up a surface camp there.
Objectives:
-Continue pushing prima with a camp there for the first half of the expedition or until the leads die
-Explore Planje further with the possibility of a surface camp there
-Surface bash and document entrances on GPS
-Relearn old routes and build knowledge of routes within the club
We are very grateful to the Ghar Parau fund for funding this expedition and many others before. This enables us to keep it accessible to everyone who wants to come and the two Alex pitcher awards we've received this year will help our freshers to buy most of the kit they need