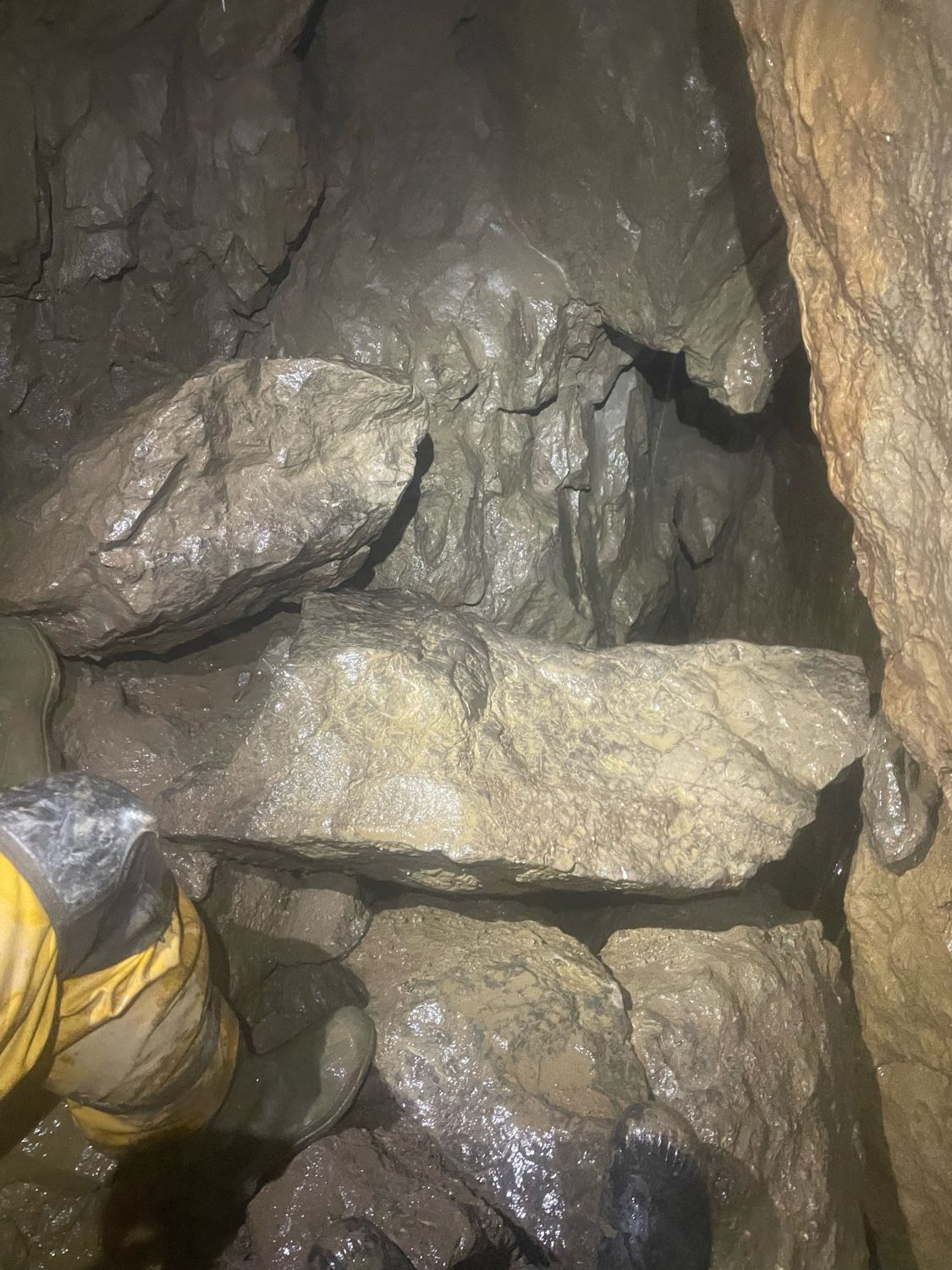 Bull Pot Of The Witches Boulder Collapse
A few weeks ago we circulated some information about a rockfall in the lower region of Bull Pot of the Witches, which had left behind a few bouldery hazards on a climb. We have been updated that a team have been along to deal with the offending blocks and make the climb safe again.
Full story here:
https://cncc.org.uk/news/20220224-loose-boulder-removed-at-bpotw
Great effort by Paul and the team; The issue was spotted, reported and addressed in only a week!
A reminder that CNCC is here, not only to help circulate any notifications of such hazards, but also to offer assistance (financial, advice or manpower) to address any safety or conservation issues. We are really happy to support you or another team willing to take ownership of the matter, or to bring on board our conservation volunteers to help out where we can.
You can contact us by emailing the appropriate CNCC Officer (
https://cncc.org.uk/contact/
), copying in our PR/Communications Officer (
pr@cncc.org.uk
).
Photo; The two offending fallen blocks, jammed precariously over the climb.