Hi All,
I've done some surveying in the past and know (ish) what i'm doing when it comes to surveying etc. but I thought i'd check out the Cave Surveying Group website.
When Googling I hovered the top link and all seemed good, showing cavesurveying.org.uk. I clicked, and this then took me to a captcha page which I thought was prior to letting me onto the site. It asked me to click 'allow' notifications to check I wasn't a robot, but to me that was very fishy as i'm almost certain that's not how it works. I didn't click it and back out of the site.
Anyway, I just wondered if this redirect is dodgy and something that everyone would come across if they accessed via Google? When going into the page via BCRA website, it's fine.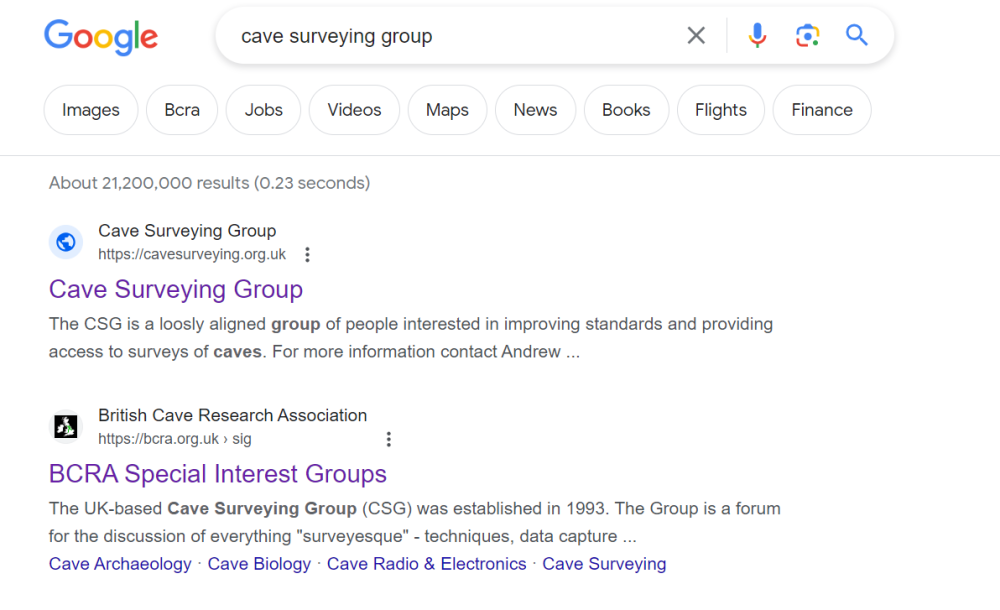 Tom