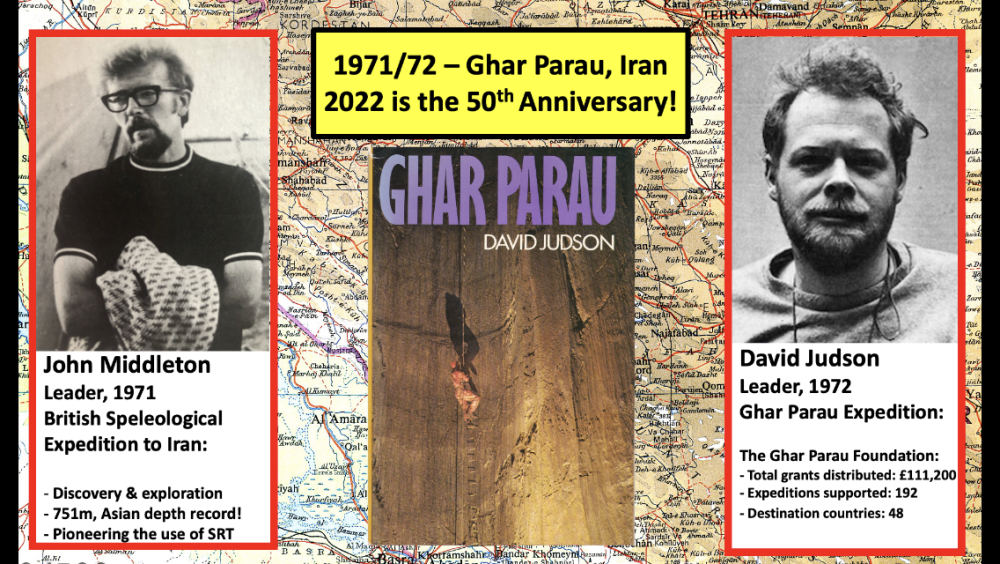 Have you or your club benefitted from Ghar Parau funding for an expedition?
To mark the occasion of the 50th anniversary of its creation, a meal is to be held at the Anchor Inn in Tideswell, Derbyshire on Saturday 11th February, 2023. As well as a meal there will be speakers on behalf of the original Ghar Parau explorers and the current GPF committee.
The meal will be three courses with vegetarian and vegan options available, cost £28. The venue can seat 50 people and we expect there to be strong interest so places will be allocated on a strict first come first served basis. To book your place please email the GPF secretary (Howard Jones) at
howard.jones@british-caving.org.uk
and pay £28 into the GPF bank account as follows:
Ghar Parau Foundation, Yorkshire Bank, sort code 05-08-68 account number 33353551.
We look forward to seeing you there
Howard Jones, GPF Secretary
When
February 11th, 2023 18:30
Location
The Anchor Inn
Tideswell, DBY SK17 8RB
United Kingdom
Contact
Email:
howard.jones@british-caving.org.uk
Last edited by a moderator: