Administrator
Staff member
WIN A  BUNDLE OF CAVING EQUIPMENT!!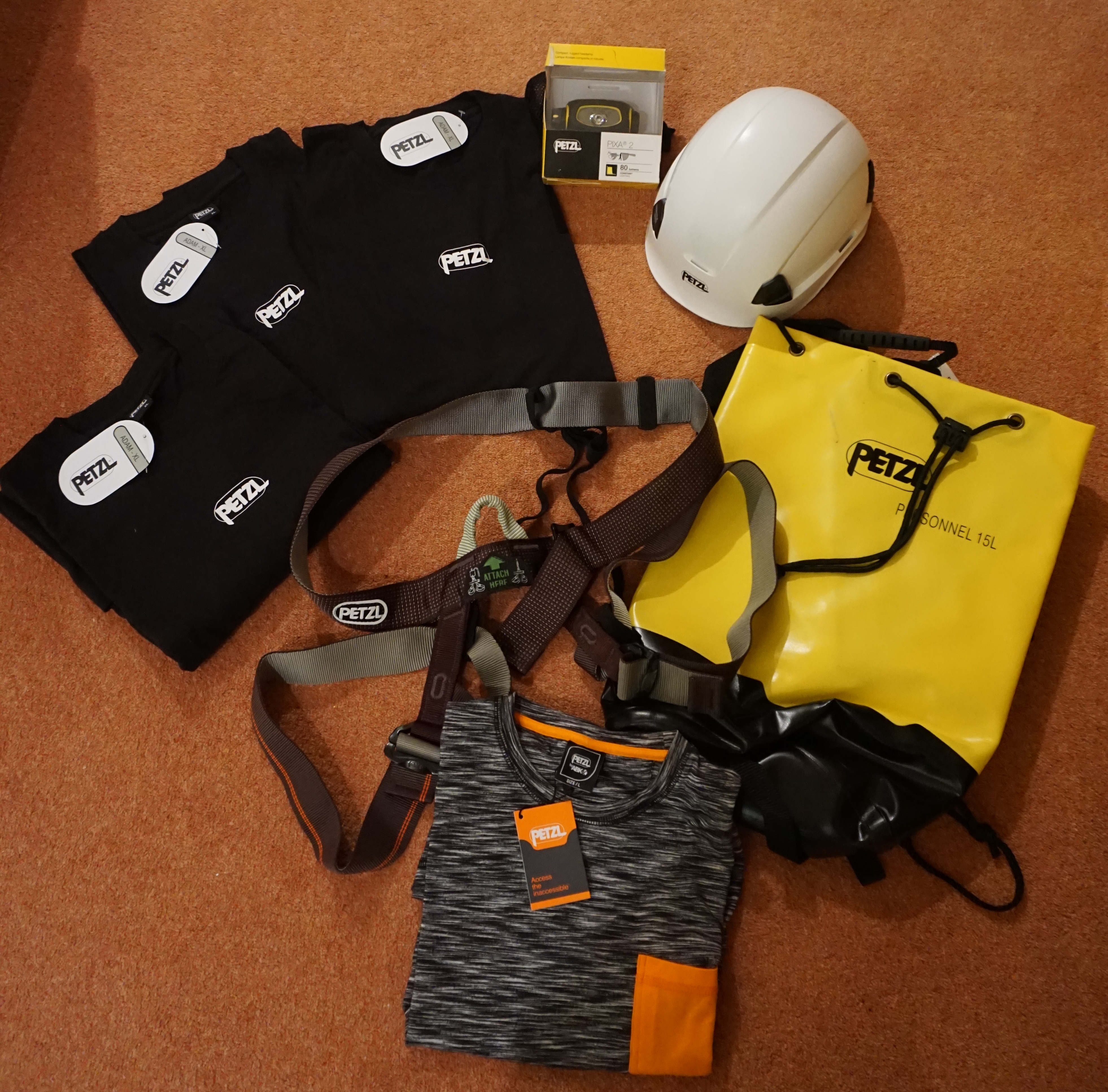 We've run a variety of competitions during lockdown to keep cavers entertained. 
Thank you to all who have joined in so far 


Hopefully, not long to go now before competitions can be about recent caving trips


With Thanks to Mark Wright and the UKC competition prize bundle for the caving equipment shown:

3 XL T-shirts (black) & 1 Large patterned one.
A harness which is 2013, may be Mark can tell us more about it.
1 helmet which is ex display so has been 'used' but in great condition.
1 PIXA 2 light
1 x 15 litre tackle bag

Theme of this competition is 'Where did that cave passage/pitch name come from?'

To enter, simply post on this thread with a favourite cave passage/pitch name and the explanation behind it.

The more obscure/interesting the better.

3 entries person.  Shortlist to be chosen by me then over to Random.org

Closing date Sunday 4th April at 10pm.

Good luck!! 
​