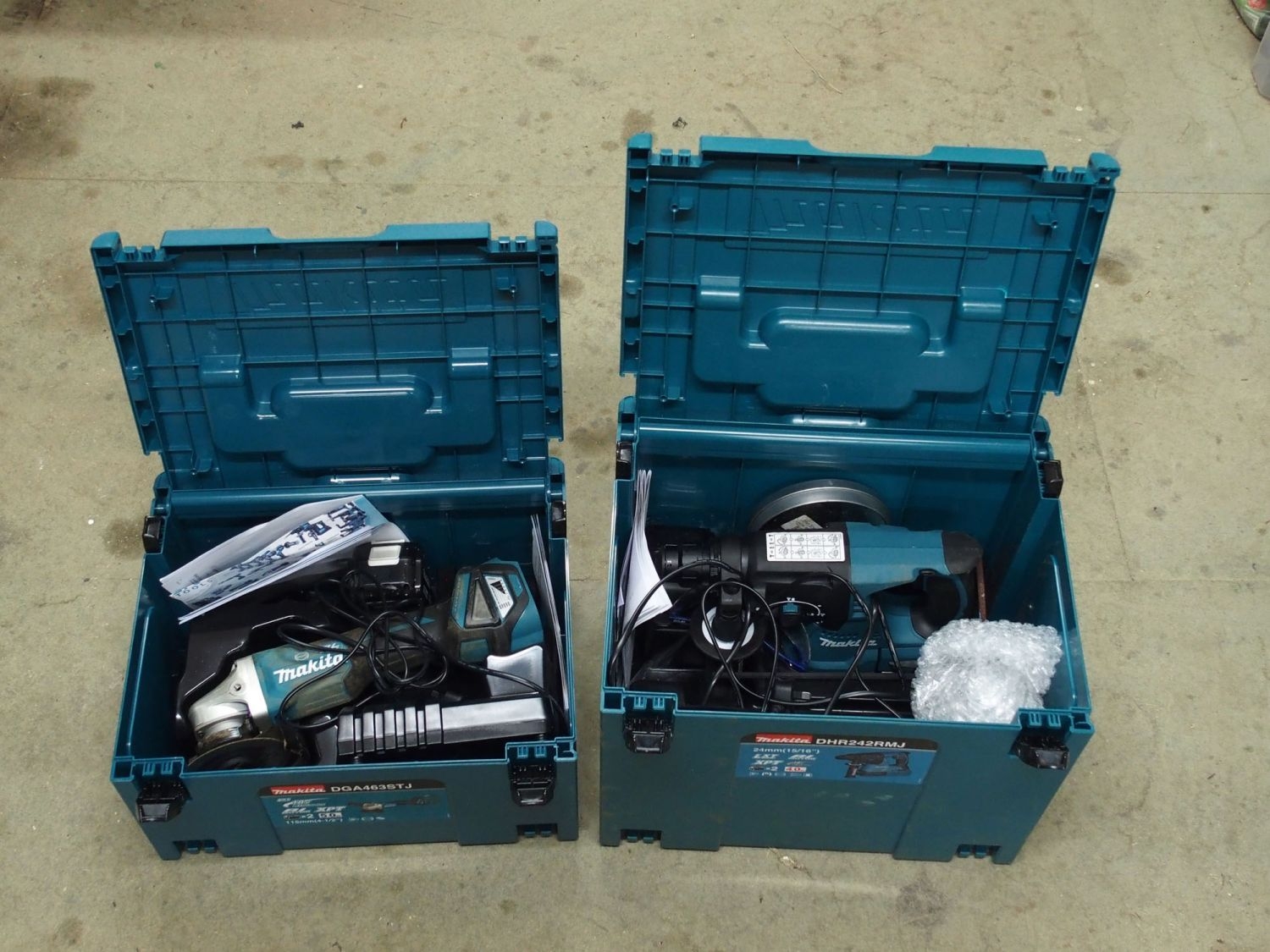 Over the years, CNCC has accumulated a large variety of kit!
We have underground conservation consumables including barrier tape, pins, water sprayers, brushes etc.
For above-ground conservation work, including entrance stabilisation we have landscaping tools, tarpaulins, various power tools (including those above), PPE, shuttering boards, a petrol capstan winch, lengths of pipe, and even a trailer (this being used predominantly for Gaping Gill).
For anchor installation, we have a Makita SDS battery powered drill and selection of drill bits, resin and of course the anchors themselves.
A full catalogue has now been added to our website to make it easier for cavers to see what is available:
https://cncc.org.uk/about/assets.php
This equipment is stored in various locations in The Dales, and is available for use by cavers undertaking conservation, anchoring or other projects on behalf of the caving community. Just drop our Conservation Officer or Anchor Coordinator an email (contact details on our website) if you need to borrow any supplies. Some of the kit does require basic training prior to use.
Of course, if you have a conservation project and you need kit that we don't already have, have a chat with us. We are always keen to support caver-driven initiatives however we can.