More than 19 years ago, the Northern Pennine Club started deliberating the possibility of extending our cottage, Greenclose (halfway between Clapham and Bentham) to accommodate an improved library. We are in the lucky position of owning our property and a substantial space out front into which we could extend.
Last year the Library Extension Fund received a significant donation from the estate of Barry Andrew, a well known and greatly respected local caver and Settle resident who sadly passed away in 2019:
https://ukcaving.com/board/index.php?threads/barry-andrew-has-passed-away.25073
This generous donation by Barry's executors meant that our long-planned extension could finally happen.
Greenclose is being extended to the front of the current building, to include a new full-height entrance hall with a modest SRT training facility. There will also be a new tacklestore and drying room, and most importantly, a new library which will be significantly larger than the existing one, and more purpose built.
After over a year of wrangling our way through the planning processes and then finding a local builder, work finally commenced on 22nd August.
Photo taken shortly before work began: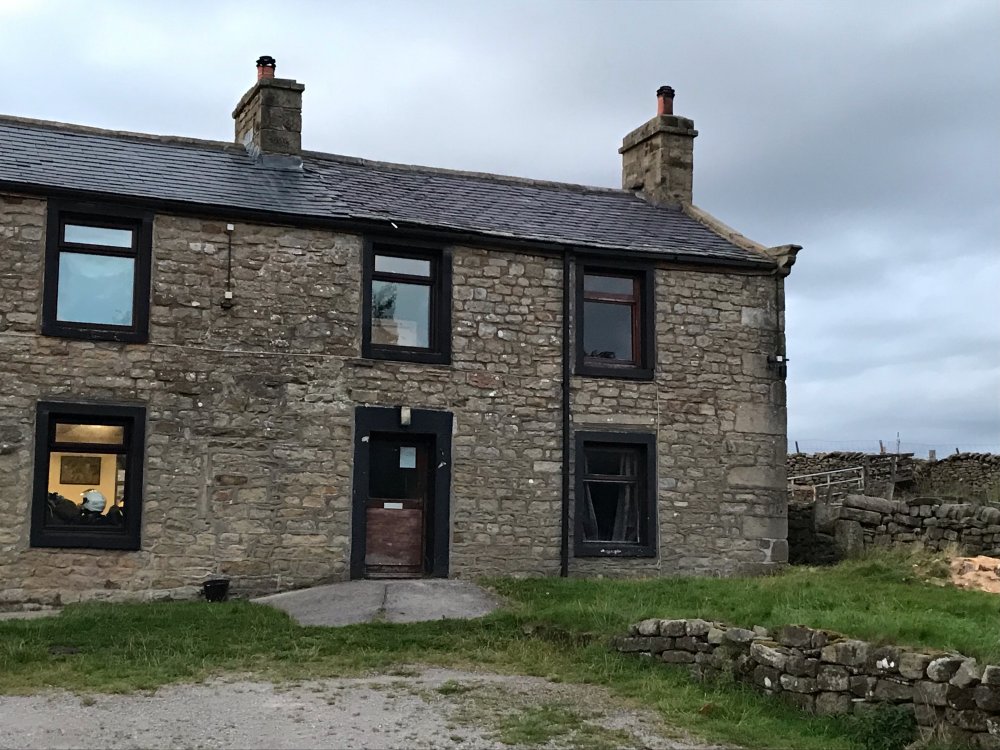 Groundworks quickly produced a spoil mound, the envy of any cave digger…
The cleared area ready to go…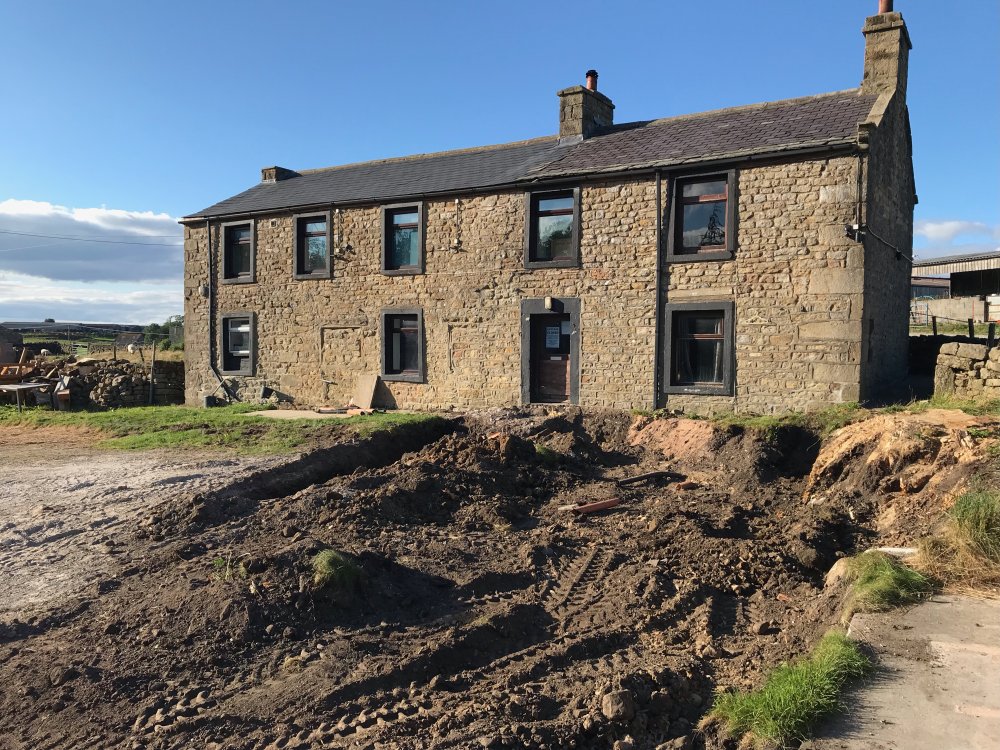 Footings dug to define the outer perimeter of the extension…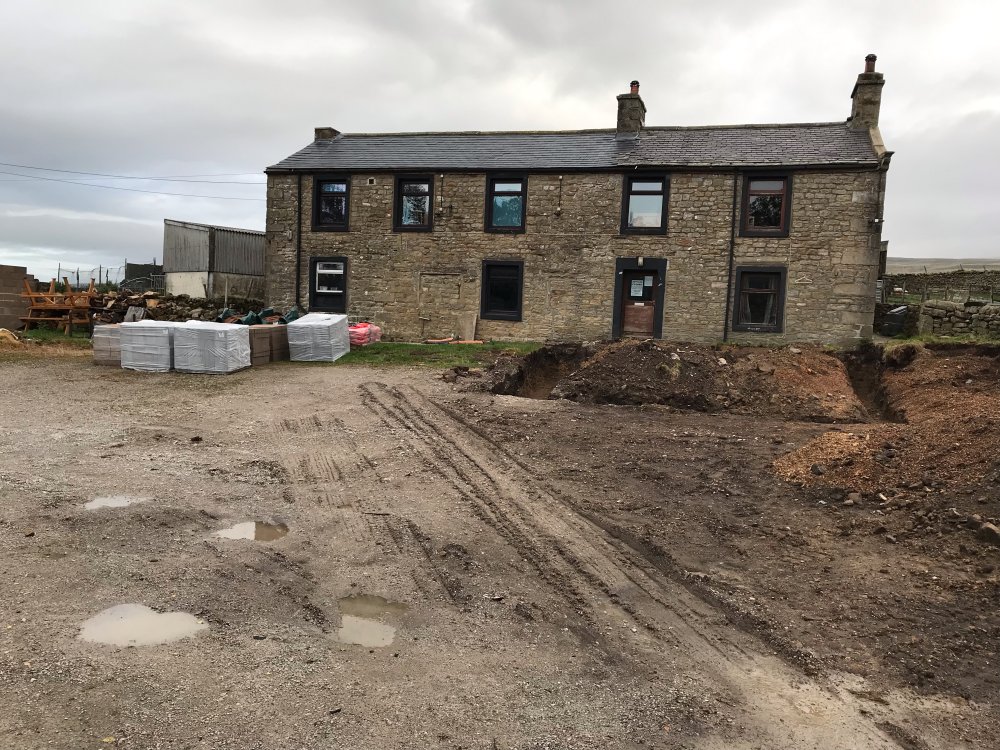 Finished footings ready for concrete…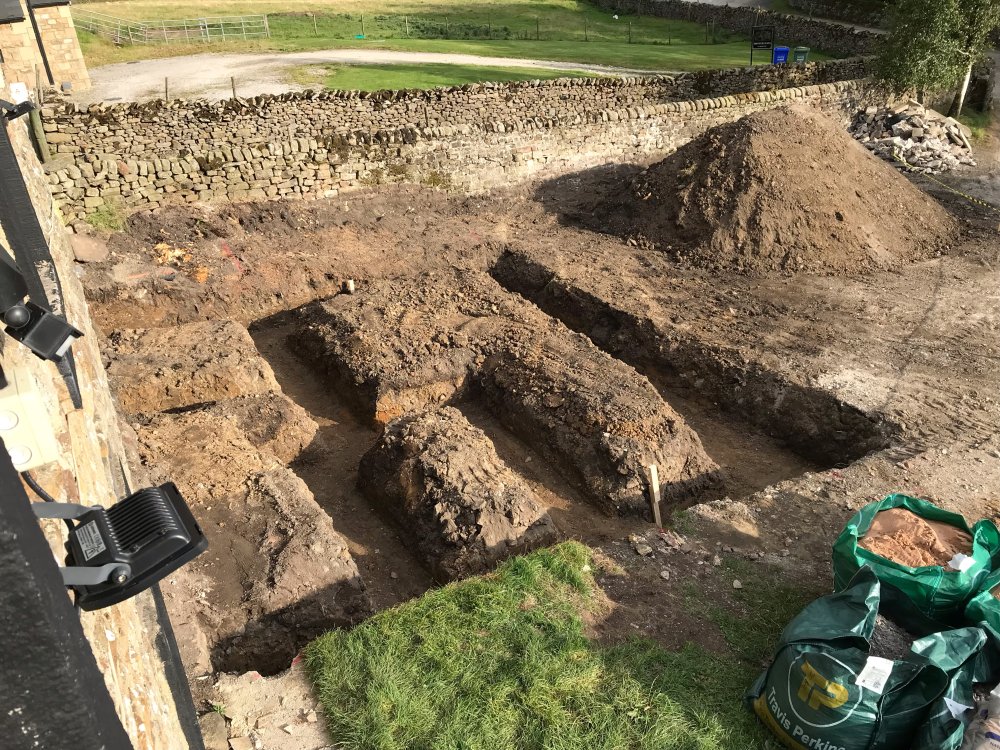 Blockwork commenced as soon as the footings were concreted and had set…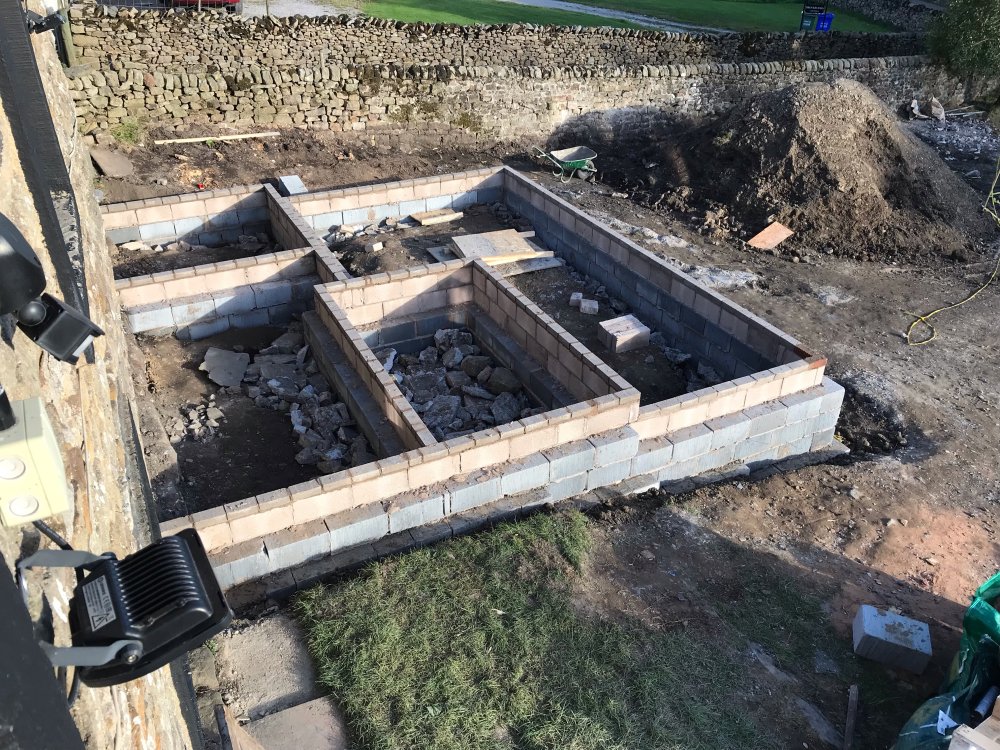 And a final photo from this week of the blockwork rocketing up.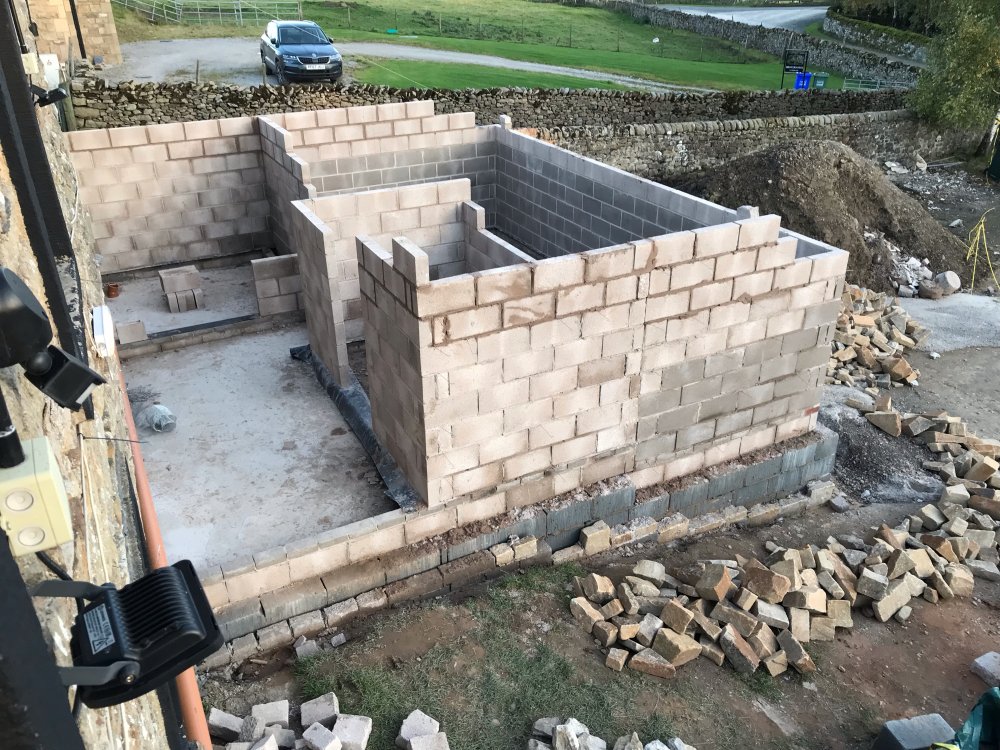 There is still lots to do, but work is coming along nicely. Thank you to John Cordingley for these photos!
The current library will, we think, become a 'snug', a quieter common room, to help alleviate congestion when we have larger numbers of people staying (the current common room copes fine up to 20-25 people but becomes a bit of a squeeze above that). The relocation of the tacklestore and drying room to the extension will free up space around the back of the building, and we are hoping to totally overhaul that area to create better toilet and shower facilities (as these are also currently under pressure when the hut is busy)... Although this all depends on whether the current build stays on budget!
We've already overhauled all the bunkrooms in the last three years, so they are already good, and the kitchen is already top notch.
The new library will be an amazing resource that we hope lots of cavers (whether a member or not) will be able to benefit from. Over 75 years, the NPC has accumulated a very large collection of books and journals, many housed in temporary locations at the moment, and having a custom-built, temperature-controlled environment in which to store these, and a comfortable space in which to read them, will be awesome.
Greenclose is still open to members (£5/night) and guests (£8/night) although weekend only for now, via the back door, and with reduced parking due to building materials everywhere:
https://northernpennineclub.org.uk/cottage/book.php
We're so excited about this and can't wait to be able to welcome members and guests to enjoy the new facilities once they are complete. Like many clubs in the Dales, we've seen a considerable influx of new members over the last few years, so this extension is very timely indeed.