Administrator
Staff member
CAPTION COMPETITION!!
WIN A ?50 INGLESPORT VOUCHER!!


I received a message recently - this is what it said:

'Hi Jane, I'm lucky enough to be in guaranteed work at the moment, doing a load of overtime and unable to spend it on the things I usually do.  Would it be of interest to you if I donated ?50 toward a competition prize on the forum?  Couple of requests though...
1. This must be completely anonymous.
2. Could the money be spent in one (or more) of our few remaining caving shops?  I fear there will be none left soon and I came up with this idea as a way to support the forum, our caving shops and provide a bit of fun for the many bored cavers at the moment'.

How blummin fantastic is that??  Of course I agreed.  Inglesport was chosen to provide the voucher (so the forum will match this with a Starless River ?50 voucher for the next competition as both excellent caving shops support UKC)

Thank you to the caver who sent me the message - it couldn't have arrived at a better time to cheer me up 
  :hug:

Post your best captions for this photograph (Thank you to Mark Burkey for taking it and Jess for yet more excellent modelling!).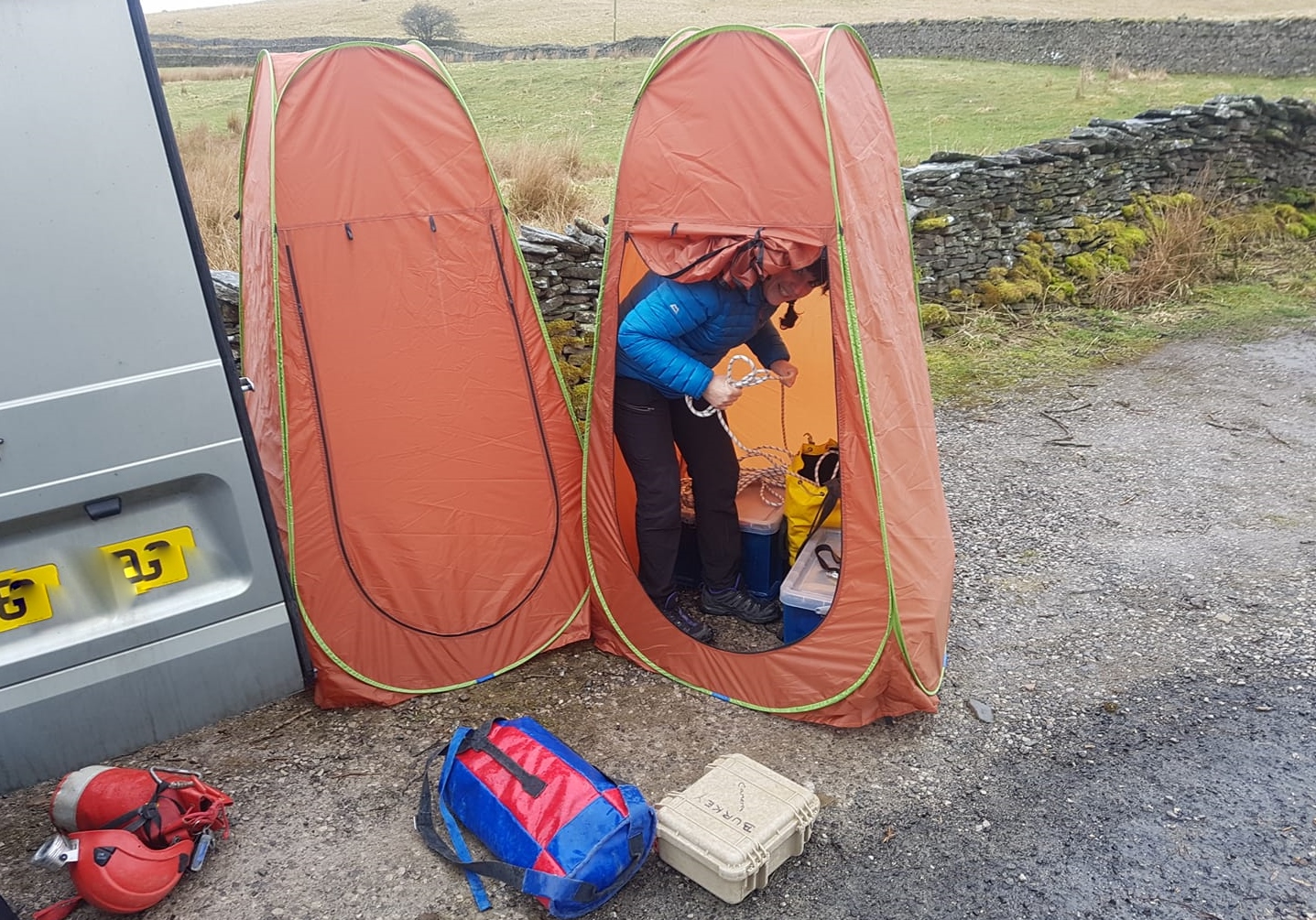 Winner to be chosen by random.org of 10 captions with most likes (if not many likes, I'll choose the shortlist with help from caver who donated the prize)

Max 5 entries per member.  Closing time/date 10pm Sunday 19th April

Have fun and good luck!!

Don't forget to support your caving stores - open online!

https://www.inglesport.com/    https://www.starlessriver.com/shop/

​