Y hangs do lead to much nicer hangs on quite a few pitches. Eg getting the rope away from the rock.
If it's been a while since you've had a properly deep sigh here's something to help you achieve one: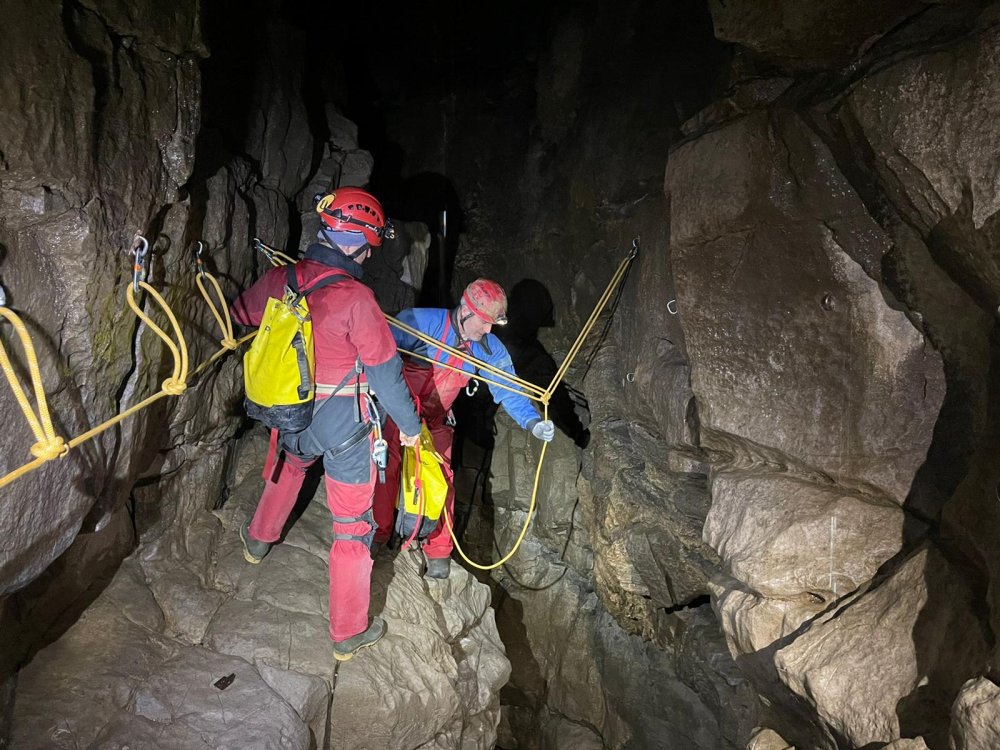 Also any photo of a y-hang rigged from an RSJ or scaffold structure would count. I've long imagined that the photo above is from a "how not to make things easier/better/nicer/safer/more efficient" training manual. The traverse alone brings me out in hives. Anyhoo, cider and bed time beckons..