Administrator
Staff member
WIN ONE OF TWO ?50 VOUCHERS!!





How have you been social distancing??!!



What a heart warming start to 2021 - someone on the forum has been in touch and donated a ?50 prize for a competition (Thank you, thank you  :kiss2:
). We've decided to match it hence ?100 worth of vouchers (Inglesport or Starless River, winners choose) to be won 


Christmas and New Year have been different for many of us this year - gone the raucous caving hut nights, large family gatherings over a turkey or nut roast and trips to caving areas to escape it all... or for that one last trip underground of the year with lots of friends....

However cavers are a resourceful bunch and I'm sure have found ways to enjoy Christmas and New Year in or under the great outdoors whilst sticking to those rules - tiers, lockdowns and social distancing....

Badlad and I went up Pen Y Ghent on Christmas Eve with 2 friends and took this shot of our socially distanced shadows at Hull Pot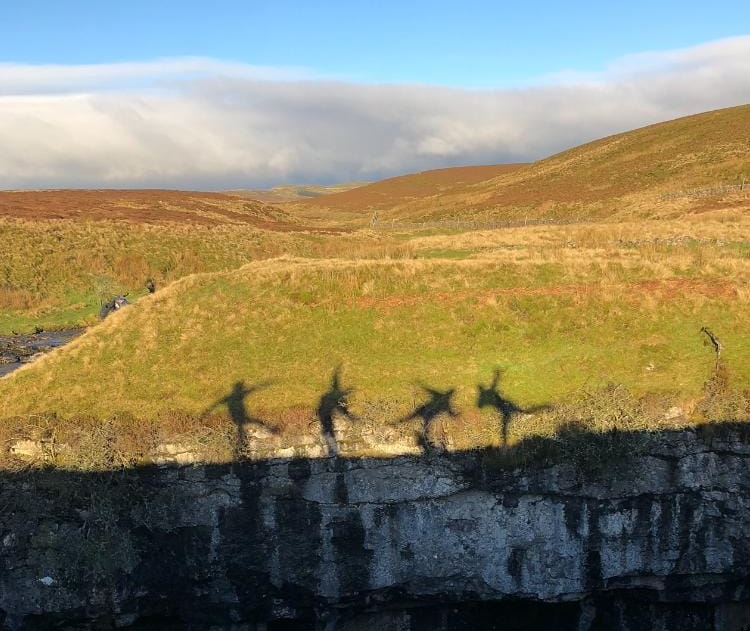 To be in with a chance of winning a ?50 voucher, post your photos on this thread with a brief tale of how you adapted to the new blummin normal... entertaining, funny or even touching posts welcome as this has been a tough time for lots of people - haven't hugged my Mum in months 
  If you couldn't get to the caving areas, what hidden gems have you found locally or have you run a marathon round the back garden?? It's not just about the best photographic skills so don't let that put you off 
(Please don't turn this into an argument about lockdown, or post photos that are going to get folks fined and arrested 
- those posts will be deleted, so if you want to discuss it, please start another thread, ta)
3 entries per person.  Winner to be chosen by me with input from our anonymous donor if they'd like to. 
Competition closes 10pm Friday 15th January.

Good luck!!
​